Next step to net zero copper mining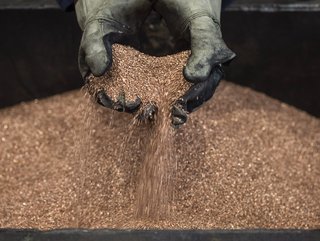 Next step to net zero copper mining
We speak to John Fennell, CEO of the International Copper Association Australia Ltd (ICAA) about ICAA's recently released report Minerals Processing
Copper is already playing a transformative role in Australia's low-carbon future and is critical to transforming its energy systems. Growth in copper demand is driven by a range of interrelated forces, including technology improvements and uptake of renewable energy and low-carbon systems, combined with global policy ambition and favourable regulatory settings that support a low-carbon future.
ICAA's Roadmap to Zero project is a multi-channel collaboration between copper industry stakeholders supported by the New South Wales government. In the initial report, the Report Overview launched in 2020, ICAA identified five key themes – Water, Material Movement, Mineral Processing, Ventilation and Discovery. The latest report on Minerals Processing is the third of the five technical Emission Impact Themes identified in the 2019 Zero Emission Copper Mine of the Future Project. The report was launched on July 26 by the Hon. Courtney Houssos MLC, NSW Minister for Finance and Minister for Natural Resources and is supported by the European Copper Institute (ECI), Aeris Resources, Anax Metals, CMOC – Northparkes Mines, Copper for Tomorrow CRC bid, Glencore, MMG, Newcrest Mining, Newmont, Ok Tedi Mining Limited (OTML), PanAust and Sandfire Resources.
A Collaborative Blueprint for Sustainable Mining
The ICAA's Roadmap is a call to action. "The CollaborateOre digital knowledge platform will enable engagement with researchers, universities, technologists, and mining equipment, technology and services (METS) companies across the world," John Fennell says. This platform serves as a catalyst for transformative change, fostering a collaborative environment that transcends geographical and sectoral boundaries. "Different industries will be able to contribute using the platform to share and work together to solve some of the most important technology challenges the industry faces in getting to Zero Emissions by 2050."
This ethos of collaboration is deeply embedded in the new report, which has attracted support from a diverse range of stakeholders. "The report accepts it is a difficult journey, however we know for a fact that going electric and switching to renewable energy and alternate fuels will be huge contributors. But to truly achieve our dual targets of profitability and sustainability, mines must take swift action and make significant operational efficiency improvements."
Five cornerstones of mineral processing innovation
The report identifies five mineral processing themes with accessible solutions for now and into the future: Comminution, Concentration, Extraction, Resource Optimisation, and Recovery and Process Optimisation. These cover emerging processing solutions: digital and automation technologies like artificial intelligence (AI), mixed realities or machine learning applied across comminution, concentration, extraction, or waste stream processes to better optimise ore liberation, enrichment, recovery, sustainability and asset performance.
Optimising energy, waste, water use and equipment performance at sites can be achieved through cutting-edge grinding, flotation, leaching, ore chemistry, process optimisation and advanced recovery solutions. Future innovations are wide-reaching and include coarse particle flotation, gravity separation, microwave fracturing, novel leaching, bio-mining, artificial neural networks, and ESG mapping. "We identify the key steps in copper mineral processing and then drill down to the ways we are going to become more operationally efficient and therefore produce lower CO2 emissions," Fennell explains. The Roadmap is full of innovative solutions, covering everything from artificial neural networks and bio-mining to ESG mapping and advanced recovery solutions. Each theme is a building block towards a more sustainable and efficient mining operation, promising not just environmental benefits but also operational excellence.
AI a game-changer in mineral processing
AI is poised to play a transformative role in achieving the report's objectives. "I am sure everyone can imagine how AI is going to change our industry, but in simple practical terms we are underpinning our digital knowledge platform with a large language model (LLM) technology that will enable vast amounts of research to be summarised, linked, and presented to mining executives to help them become topic experts on various areas of their mine in the shortest possible time. They can then reach out to global experts working on the platform to be included in current and future deep dive research programmes."
Typically, processing plants have terabytes of data stored over several years that can be combined with financial and market data to gain unique insight into profitability under different scenarios. Several pioneering operators are starting to harness AI not only to resolve short-term challenges but also to enhance operational resilience as a long-term competitive advantage.
Australia in the global copper ecosystem
Australia is a leading player in the global copper market, Fennell says. "Australian copper mines produced some 830,000 tonnes of copper in 2022, and are on target to produce more than 1m tpa in the next few years. Australia has the second largest copper reserves and is the 7th largest producer of copper worldwide and there are 33 operational mines spread across Australia. South Australia is home to four operational mines and holds the lion's share of Australia's reserves of copper with 69% of copper reserves, followed by New South Wales with 12%, and Queensland and Western Australia with 9%."
He also touches on the Copper Mark programme, which has the goal of certifying all mines that meet the UN Sustainable Development Goals. "The industry recognises the great demand for copper to underpin our sustainable future, and we have already started the Copper Mark programme to certify mines that are meeting the UN Sustainable Development goals, which include fighting poverty, contributing to regional economies and positive action to mitigate climate change. 25% to 30% of copper mines worldwide are now in this programme and in time we foresee most mines will certify." This is a clear indication that the industry is not just paying lip service to sustainability but is actively working towards it.
The ICAA's Roadmap is a strategic action plan aimed at revolutionising the copper mining industry. "Copper is key to a greener, smarter world, but mining has to embrace innovation to cut emissions going forward," John Fennell concludes. "With its multi-stakeholder approach and focus on innovation, the ICAA has laid the groundwork for a future where copper mining is not just a major contributor to our economy but also sustainable and environmentally responsible."
The new report and its initiatives are visionary and actionable. "The Minerals Processing report suggests just what can be done together." It's a collective endeavour, a shared journey towards a future where copper mining in Australia and beyond is both sustainable and prosperous. With the roadmap as a guide and the CollaborateOre platform as a catalyst, the ICAA is leading the industry into a new era of sustainability, innovation, and collaborative success. This roadmap serves as a blueprint for the industry, offering a comprehensive, actionable plan that promises to transform copper mining into a sustainable, profitable, and environmentally responsible enterprise.