Supply Chain & Operations
North American Lithium operations are back up and running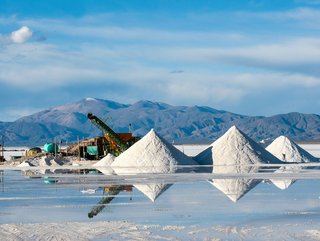 Sayona Mining Limited is targeting 226,000 metric tons per year of annual production with first commercial shipments expected in Q3 2023.
The commissioning of the Quebec project was completed on time and on budget.
Sayona Mining Limited a lithium producer in North America, and Piedmont Lithium Inc. a global leader in developing lithium resources, jointly announced the successful recommencement of commercial spodumene concentrate production at the North American Lithium ("NAL") project in Quebec.
The $80 million USD restart of the NAL project was finished within the designated timeline and budget, and it is the sole primary source of new spodumene production expected in North America for the next two years. Sayona aims to produce 226,000 metric tons of spodumene concentrate annually, with first commercial shipments set to arrive in Q3 2023.
Sayona's Managing Director Brett Lynch commented on the efficient recommencement of NAL. "Since announcing our restart intentions in 2021, our project team has maintained a forward-looking focus to improve lithium capture, achieve more consistent runtimes, and streamline operating costs from the past-producing operation. Improvements were made as planned in our timeline and budget, and we are eager to see the impact the upgrades bring to both product quality and operational efficiency as we prepare for our first commercial shipments of spodumene concentrate expected in July of this year."
Piedmont's President and Chief Executive Officer, Keith Phillips added, "We applaud the work of the operating team in bringing the restart of NAL to fruition. This marks an exciting milestone not only for Piedmont Lithium and Sayona Mining, but the North American market for which we are working to supply critical lithium resources. NAL is positioned to be a key contributor to the electric vehicle and battery supply chains as demand for lithium continues to rapidly expand along with the electrification economies in both Canada and the U.S."