Orica upgrades its electronic blasting technologies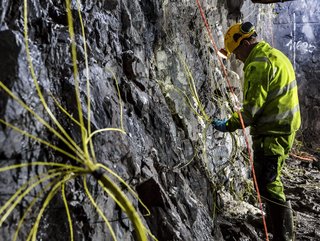 Tunnel blasting using Exel™LP range
Orica has updated its eDev™ II and uni tronic™ 600 integrating them with the proven Blaster 3000 to improve performance and usability
Customers of the ASX listed company's electronic blasting systems are set to experience more efficient and productive operations. The updated eDevII and uni tronic 60 Electronic Blasting Systems (EBS) have been integrated with the field-proven Blaster 3000. The Blaster 3000 will serve as a common blast box platform to deliver an improved user experience and blasting capabilities for Orica customers using eDevII and uni tronic600.
Blaster 3000 is the blast box hardware for Orica's flagship i-konIII Electronic Blasting System and is widely hailed for its superior precision and reliability. Blaster 3000 in uni tronic mode delivers improved blasting performance and user experience for quarry, civil construction and surface mine operations. Head of Initiating Systems, at Orica Dr Rodney Williams said: "We are continually making blasting safer, easier and faster so that our customers can achieve more with less. The integration of our best technologies across our EBS product families demonstrates our commitment to delivering smarter solutions and adding value to our customers' operations through technology and innovation."
Key upgrades
Designed for underground development and civil tunnelling operations, key highlights of the upgrades to eDev™ II, include remote firing capability enabling up to 800 detonators to be fired remotely, and improved firing precision to +/- 0.005% for greater precision and better blast outcomes.
The uni tronic 600 system, designed mainly for small surface mines, and quarry and construction blasting operations, will now allow larger blasts to be fired remotely with synchronised firing capability for up to 1,600 detonators and starter detonator functionality also enabled through the upgrade.
The migration to the Blaster 3000 platform provides users with a range of additional benefits, including being able to store and access up to 30 blast reports to better support regulatory reporting and post-blast analysis.
Next Generation systems
EdevII is one of three systems in Orica's Next Generation Electronic Blasting Systems range. It has been built specifically for application in both Underground Development and Civil Tunnel Blasting. eDevII is the only electronic tunnel system that is designed for working at the face with the typical delay number concept used in mining and civil development.
All the company's Next Generation electronic detonators have several safety features that are inherent in the design of the product including spark gaps, input and bleed resistors, and the chip itself. For example dual voltage ASIC allows inherently safe at-face testability - dual voltage modes of operation allows for higher energy fuse. The system offers very high resistance to initiation by extraneous electrical energy (based on simulated lightning studies) and crews are kept safe from unplanned initiations even in envionments with external. Electrical devices or currents Safety outcomes are further enhanced via over-break control giving better and safer side and hanging walls. Better still eDevII can be integrated with i-kon CEBS. CEBS can be used to ensure easy and centralised remote blasting from a safe and convenient control point. A large range of detonator IDs, virtually eliminates the chance of duplicate IDs on a blast pattern.