Supply Chain & Operations
SSR Mining reports positive exploration results at Marigold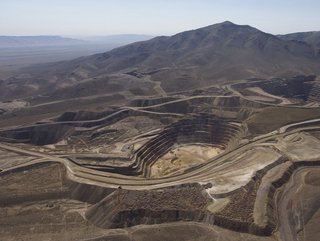 Exploration and drilling of 316 drillholes focused on enhancing and extending the current production life of the mine
Denver-based gold, silver, copper, lead and zinc producer, SSR Mining, has announced results from 316 drillholes completed at the Marigold Mine in Nevada, USA for the period from October 2021 to August 2022 at its New Millenium, Trenton Canyon, and Buffalo Valley oxide targets.
In a statement, SSR Mining said that the existing mineral reserve life for Marigold is 11 years, and that exploration was focused on adding higher-grade oxide ounces to the mine plan, to both enhance and extend the current production profile and life of the mine.
It explained that the continued exploration success of these key exploration targets has the potential to drive mineral reserve and mineral resource growth that can be incorporated into an updated Technical Report Summary for Marigold in 2023. The recently announced results build upon, and are subsequent to, a 2021 Technical Report Summary for the mine, the company added.
The 2023 Marigold TRS will evaluate the potential to add New Millennium to the life of mine plan, it said. Furthermore, future studies will evaluate mining and processing opportunities at the Trenton Canyon and Buffalo Valley satellite targets, which are four and ten kilometres south of New Millennium, respectively.
Rod Antal, President, and CEO of SSR Mining, said: "These results showcase exceptional oxide grades that have potential to drive Mineral Reserve and Mineral Resource growth and complement the existing Marigold production profile. We expect to include some of this higher-grade oxide material in the 2023 Marigold TRS, which we anticipate will demonstrate an optimised and expanded production profile through the incorporation of New Millennium.
"In addition, with the recent results from both Trenton Canyon and Buffalo Valley, we believe the future is very bright for Marigold with opportunities to extend the existing 11-year mine life while adding higher grade, lower cost oxide ounces to the near and longer-term mine plan," he added.

Future Development
SSR Mining's mineral holdings include a 100% owned approximately 20,000-hectare parcel containing the currently producing Marigold mine as well as the past producing Valmy, Trenton Canyon, North Peak, and Buffalo Valley mines.
Activity during the Exploration Period included 316 drillholes (308 reverse circulation and 8 core drillholes) focused on Mineral Reserve and Mineral Resource additions at New Millennium, Trenton Canyon, and Buffalo Valley, as well as infill drilling at the Mackay pit that improved confidence in existing Mineral Reserves and Mineral Resources.
The New Millennium target represents a low cost, high probability development opportunity in the Nevada portfolio and the target area is comprised of six distinct zones which include: East Basalt, Battle Cry, Antler, Section 6, Lil' Gun and North Antler. It was enabled by land acquisitions completed in 2016, 2018 and 2019.
Currently, the company has four drill rigs on-site at Marigold and is undertaking geotechnical, metallurgical, and geophysical studies to better understand the multitude of prospective opportunities across the Marigold property. This includes the recent launch of a UAV magnetics survey across the Trenton Canyon, Buffalo Valley, and North Peak targets. North Peak is another past producing oxide pit that is located between Trenton Canyon and Buffalo Valley.
SSR Mining said that it is applying a 'District Master Plan' approach to future development, permitting, and production of these opportunities. This approach was used successfully at its Çöpler mine in Turkey the past. It will ensure Marigold has a well-defined longer-term pipeline of growth projects, it explained.
The company is also continuing a re-assay program of historical drill samples in the New Millennium area with the potential to build on the success of the re-assay program across the greater Marigold property, including re-assaying in 2015-2016 which yielded a 23% increase in estimated tonnage and a 13% increase in gold ounces within the Mackay pits.
The goal of this program is to capture low-grade gold assay values not recorded in the historical dataset and integrate the results with the updated resource model. The first phase of this program, which included the reanalysis of drill samples from two drill sections at New Millennium, yielded positive results and was expanded to encompass the entire project area. The second phase of this program, which included approximately 650 samples, is also yielding positive results, it concluded.