Automating your processes? Invest in the right skills
By Annee Bayeux, Chief Learning Strategist at Degreed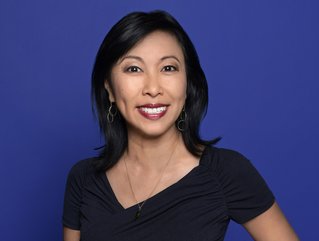 Annee Bayeux, Chief Learning Strategist at Degreed
Annee Bayeux, Chief Learning Strategist at Degreed discusses how smart mining and automation are underpinned by the right skills
What do mortgages and movies have in common? They are just two of the things that automation and AI are impacting on a daily basis. The world's largest companies are using automation and AI for everything from shopping predictions and product recommendations to fraud detection and data consolidation. Mining is no exception, with the likes of AngloAmerican, Vale, Rio Tinto, and BHP all investing in automation and AI in various forms.
Successful automation starts with skills
You can have the most advanced, best automation or robotics on the market, but without the right people working alongside it with the right skills, its performance will be hindered. More mining leaders are exploring automation and other digital transformations due to the potential safety, cost savings and operational efficiencies promised by such technologies. When planning a change as big as bringing automation to your mine, it's vital that you consider the skills that enable such a transformation to succeed in the long run.
Skills gaps are widening
That's why skills gaps are such a concern for today's mining leaders. Most mining and metal companies are focusing on adopting data analytics, connected devices, and non-humanoid robotics by 2025 — yet, 73% of them have identified skill gaps as a major barrier to their adoption plans. Almost half (48%) of existing employees will need reskilling and upskilling to meet the evolving skills needed for the tasks they will have to perform by 2025, as these technologies are rolled out.
The case for building skills that enable automation and AI is clear. But what are they?
Identifying the skills needed
Data and digital literacy are obvious skills, but they need to be developed to a certain baseline across the organisation so that everyone is ready to work alongside future technologies. This is where L&D performance models can really help define more relevant and business-driven training.
There are other skills that help to make automation and AI implementation go a lot more smoothly and for people to get used to new processes and/or roles. These include change management, communication, leadership, learning agility (the ability to learn new skills quickly as needs change), and teamwork.
Each organisation will have a different mix of skills, so the first step in planning an upskilling/reskilling strategy is to gather all the information you can find on what skills people have now. This data will likely reside in your HR and learning systems, and in resumes, performance appraisals, and peer feedback. Having this information ready when you're making decisions about who to upskill and what skills to focus on, will help you understand the scale of swapping your old infrastructure skills for new ones. Plus the time needed to get your workforce ready.
Making upskilling feel manageable
At this point, it's completely normal to feel overwhelmed by the task at hand. Upskilling an entire workforce is no small feat, but it can, and should, be broken up into much smaller, bite-sized tasks. Focusing on a handful of critical skills will help to get the upskilling initiative started, and the most efficient organisations will stop there. Nowadays, trying to create an entire and exhaustive list of skills for every role in your organisation is considered "trying to boil the ocean", a hugely impossible task that has little value. Instead, it's far more important to establish a culture (and habit) of learning every day which will ensure your workforce is constantly chipping away at the skills gaps present in your organisation.
For example, AngloAmerican has five focus areas for its skills strategy:
Leadership skills
Interpersonal skills
Critical, technical skills
Skills needed in the short to medium term (within 5 to 10 years)
Skills needed in the long term (within 20 to 30 years)
Breaking your skill needs down into achievable timeframes gives more structure to your reskilling and upskilling initiatives instead of just 'spray and pray' style learning.
Encouraging people to learn
Motivating your people to learn is another important aspect of the overall success of your automation implementation. Many mining engineers have spent years honing their skills, only to find at least 40% of their skillset will need near-complete replacement in Industry 4.0. To encourage them to start learning, and then to continue, make it as simple as possible to access.
The infrastructure you put around learning has a huge impact. It can be as basic as ensuring people have access to the Internet during their workday, to engage with online learning, or giving miners tablets and smartphones so they can continuously learn no matter where they are.
Vale provides Internet access on its ships, so that employees can access online learning no matter where they are. In its mines, there is 4G Internet, with antennas installed underground. The L&D team realised that there were always two drivers in each of its trucks, one driving, and the other watching. They work in shifts of 30 minutes, giving time for the passenger-driver to learn. Key to this, of course, is providing bite-sized modules to fit around other work tasks and devices that connect to Vale's learning systems.
Embedding learning during free time in the workday is a powerful way to grow critically-needed skills in a consistent way compared to taking days and weeks off to reskill completely.
The ideal time to upskill
Embarking on a digital transformation or automation strategy is the ideal springboard for also refreshing your upskilling and reskilling plans. It gives you a clear direction for the skills you need to build to make your digital transformation a reality. It links learning clearly to a wider business initiative and that increases the buy-in for whatever learning needs to happen to build those automation and digital-critical skills.
The returns of upskilling don't just end as your automation begins. Upskilling and reskilling your existing workforce can also solve some of the soaring talent costs and shortages that the industry is currently facing, can improve productivity, and it can help the workforce navigate future disruption.