Rio Tinto: Innovation is the key to transformation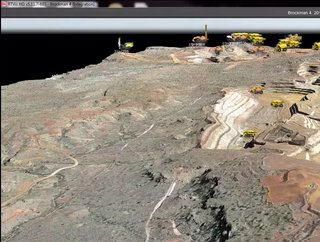 Rio Tinto's approach to innovation with automation, smart mining, AI and a digital partner ecosystem is sustaining its pioneering spirit
Rio Tinto was founded in 1873 when a multinational consortium of investors purchased a mine complex on the Rio Tinto in Huelva, Spain. The Anglo-Australian company is the second largest diversified mining and metals company in the world. From pioneering land agreements with Indigenous people in Australia in the 1990s, to being the first company in the world to have its aluminium certified as responsibly produced, to building one of the world's largest robots: its pioneering spirit and innovation keep it moving forward.
Mine of the Future
Last year, Rio Tinto approved a $2.6bn investment in the Koodaideri iron ore project in Western Australia. The 'Mine of the Future' will serve as a production hub for the company's world-class iron ore business in the Pilbara region, with a processing plant and infrastructure that also includes a 166km rail line. Construction is well underway with production set to begin later this year targeting an annual capacity of 43mn tonnes.
Featuring autonomous trucks, trains and drills, Koodaideri has more than 70 design innovations in scope. Last year, the company partnered with Caterpillar to supply and support mining machines, automation and enterprise technology systems.  Rio Tinto chief executive J-S Jacques commented: "Koodaideri is a game-changer for Rio Tinto. It will be the most technologically advanced mine we have ever built and sets a new benchmark for the industry in terms of the adoption of automation and the use of data to enhance safety and productivity."
Digital Twin
Koodaideri will use fully integrated mine operation and simulation systems, such as digital twin technology. Pioneered by NASA, digital twins are virtual models of a physical environment – like a space station – that let you quickly test different situations. These twins combine data from actual processing plants with historical information – about things like design and production.
This gives Rio Tinto's team in the field and at remote operations centre the ability to access the same information and make decisions, based on real-time data, in seconds instead of hours or days. The approach can also safely test ways to increase production without breaking parts or disrupting operations.
Automation
Automation has been a feature at Rio Tinto for more than a decade, helping run safer, more efficient and low-cost operations. The company is removing driver error and improving safety by increasing the automation of trucks, drills and trains.
Rio Tinto's iron ore operation features the world's first fully autonomous, heavy-haul long-distance railway system – AutoHaul™ – which has so far travelled more than 7 million kilometres across Australia.
Rio Tinto also deploy remotely operated land rovers and drones to do risky jobs to keep its people safe – such as checking high walls in open pits and parts inside big machinery.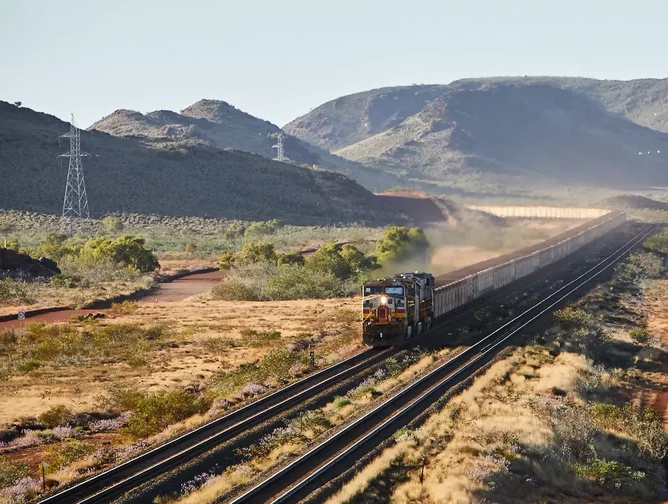 Smart Mining
Data is an increasingly valuable asset – each day across Rio Tinto's operations automated drills, trucks, shovels, conveyors, trains and ships produce huge amounts of valuable data. By combining this data with clever analytics, artificial intelligence, machine learning and automation, operations can become safer and more productive.
Rio Tinto is turning data into operational insights with its Mine Automation System (MAS). It essentially operates like a network server application, pulling together data across 98% of Rio Tinto's sites, and mining it for information.
MAS provides this information in a common format, using sophisticated algorithms. It can be displayed visually using RTVis™ – Rio Tinto Visualisation – or through more conventional operational type dashboards with graphs, charts and tables.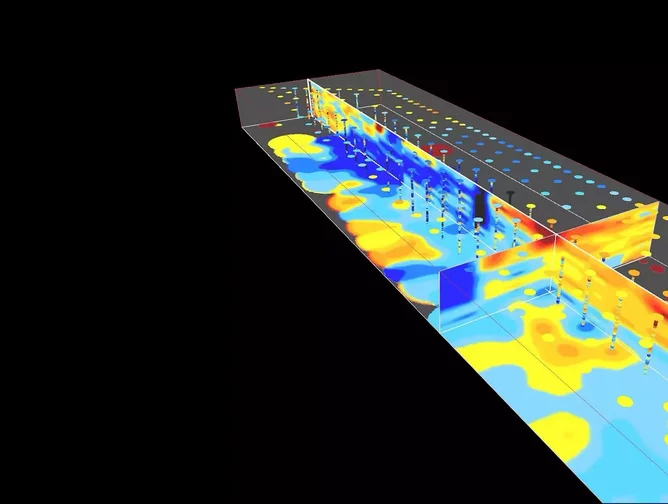 Artificial Intelligence
Mining operations generate vast volumes of data – an ocean of numbers, each with their own meaning and importance. With so much data now accessible, Rio Tinto uses Artificial Intelligence to leverage actionable insights to improve safety and efficiency. AI can perform a range of tasks – from generating orebody models to organising equipment dispatch to predicting maintenance needs. Rio Tinto's MAS fleet is being deployed to see into the future for the Mine of the Future and:
Simultaneously manage everything from loaders to haul trucks to rock crushers

Make sure equipment is in the right place at the right time

Ensure equipment meets the day's production targets

Respond to disruptions like breakdowns or delays
Partnering to Innovate
To maintain its pioneering spirit Rio Tinto continues to forge innovative partnerships with technology partners, local suppliers, governments, community groups, industry leaders and NGOs.
In 2018, Rio Tinto announced ELYSIS an alliance with Alcoa, supported by Apple and the governments of Canada and Quebec. This joint venture will further develop a revolutionary process that eliminates direct GHG emissions from the aluminium smelting process, replacing them with pure oxygen. The technology will be developed and licensed for use in both existing and new smelters and is expected to be ready for commercial sale in 2024.
Rio Tinto, in association with AustMine, is also partnering with BHP and Vale to tackle climate change with the launch of the 'Charge On' Innovation Challenge. The goal is to cut diesel use and emission across the industry by finding new ways to electrify mining truck fleets.