Vale's self-driving trucks gear mining towards the future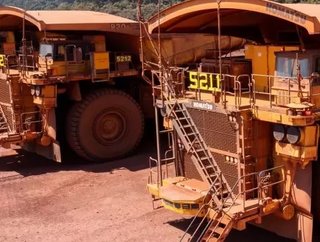 Mining giant Vale welcomes the use of self-driving trucks at the Carajas complex, its largest iron ore mining operation, gearing the industry for change
Vale's geared up and ready to drive into the future with its latest industry technology, revealing the successful introduction of self-driving trucks at its largest iron ore mining operation, the Carajas complex. Determined not to hang around, Vale is eager to kickstart operational innovation, and its latest automation move shows the company means business. 
As a result of the adoption of the technology, Vale is predicting an increase in productivity and a decrease in operational risks as the driverless trucks haul iron ore around the site. Currently totalling six in operation at Carajas, the vehicles can transport up to 320 tonnes of iron ore and boast a powerful stature of three times the width of an average mining truck.
Mining trucks offering big operational advantages
Vale already has an army of 120 offroad vehicles at its Amazonian iron ore site, but it's keen to see an additional four self-driving trucks in its growing collection before the end of 2021. 
"The principal objective is really to bring safety," says Pedro Bemfica, the executive in charge of the autonomous technology programme. "We launched this technology in trucks with the objective of removing people from inherent risk."
The mining giant is equally ambitious to reduce its operational costs and emissions, something the self-driving trucks can assist in achieving with their higher speed in comparison to conventional trucks, and a 5% reduction in fuel consumption. 
Building a fleet of modern mining vehicles
Vale's 13 autonomous offroad vehicles in the Brucutu mine in southeastern Minas Gerais state have been faultless, with no reported incidents since the introduction of the technology back in 2016. Following on from this success, and after receiving reassuring results from its trucks already in operation, Bemfica revealed that Vale intends to splash a further US$64mn on procuring a total of 37 self-driving trucks to improve project efficiency at Carajas. 
The iron ore site is set for expansion, with plans announced to add three additional autonomous drilling rigs on top of the four already established. So, naturally, Vale is keen to continue investing in valuable technology that could potentially streamline its processes and increase overall productivity.