Supply Chain & Operations
Zijin and Camyen to build a lithium plant in Argentina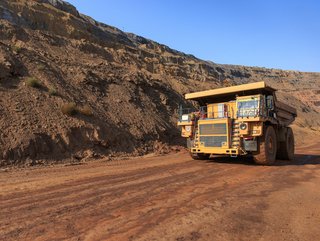 Zijin has been making critical inroads into acquiring and developing projects related to lithium minerals
The new mining plant has a capacity that will produce 50,000 tonnes of lithium iron phosphate per annum
Zijin Mining Group Company Limited, a Chinese multinational mining conglomerate, is reportedly in talks with Camyen, a mining company in Argentina's Catamarca province, to develop a mining facility with the capacity to produce 50,000 tonnes of lithium iron phosphate per annum.
At the facility, the South American nation's vast lithium reserves will be turned into cathodes, which are used to make batteries for electric vehicles. Two people familiar with the development but who aren't authorised to speak publicly about it told BNN Bloomberg that operations at the mining facility will begin in 2024.
In December 2022, Camyen signed a collaboration framework agreement with Y-TEC, the technological institute of Argentine state-owned energy company Yacimientos Petroliferos Fiscales ("YPF"), to create lithium battery factories in Catamarca.
On the "historic day" the agreement was signed, YPF President, Roberto Salvarezza, stressed that it is time to generate a better energy system and that "through Camyen and YPF, with the University and the mayors, we must move from the salt flat to the battery, and from it to the change of the electrical system."
The other lithium projects of Zijin
Zijin has been making critical inroads into acquiring and developing projects related to lithium minerals. In October 2021, the Chinese mining group offered to acquire 100% equity interest in Canada-based Neo Lithium Corp for RMB 5 billion. It eventually closed the deal in January 2022 for C$18.7 million ($737.14 million), paying C$6.50 per share in cash for the entire shares of Neo Lithium Corp.
The acquisition gave Zijin the right to develop the "rich" lithium brine project (the "3Q Project") located in Catamarca province, Argentina. According to Zijin's website: "Phase 1 of the 3Q Lithium Project is designed to produce 20,000 tonnes of battery-grade lithium carbonate per annum, with its commissioning scheduled at the end of 2023".
Zijin also acquired a 70% majority stake in the Lakkor Tso Lithium Project in China's Tibet region in May 2022 for RMB 4.897 billion and a 71.1% majority interest in Xiangyuan Lithium Polymetallic Mine in Hunan Province, China, in June 2022 for RMB 1.799 billion.
Developing lithium's commercial potential
Rare earth minerals like lithium are essential for the smooth working of permanent magnets that are vital for low and zero-emission technologies like solar photovoltaic (PV) plants, wind turbines, and electric vehicles (EVs). The global demand for power generation, transportation, and energy systems through clean energy has resulted in a rapid increase in the demand for rare earth minerals since 2010.
According to the International Energy Agency (IEA), the demand for lithium will rise within the next two decades to more than 90%, even as the period between 2017-2022 witnessed a "tripling in the overall demand for lithium." The IEA confirms that a faster transition towards zero emissions ("net zero") will require six times more mineral inputs in 2040 than today.
As one of the top ten producers of lithium in the world, Zijin has spent $16 billion buying three lithium mines over the past year. Yet, Zou Liachang, the company's President has vowed to "continue its huge lithium buying spree." because according to him, "New energy and new materials are the key strategic path for us to achieve the goal of being one of the top three mining companies in the world by 2030".