Australia mining sector shows growing number of mergers and acquisitions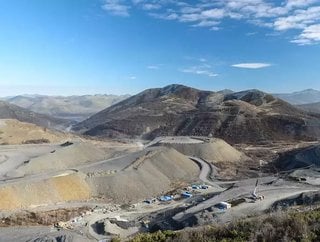 The pace of mergers and acquisitions in the Australian mining industry has shown significant growth, a new report has revealed. Accounting firm BDO has...
The pace of mergers and acquisitions in the Australian mining industry has shown significant growth, a new report has revealed.
Accounting firm BDO has looked at the current financial climate of the Australian mining sector and it has revealed that it is in a healthy position and will continue to grow.
The pace of mergers and acquisitions is one area in particular that has been identified as a growth point, with financing across the exploration sector rising 42% to $1.3 billion in June quarter.
Exploration expenditure also saw significant growth, with a rise to $388mn (11%) over the same period and median exploration hit its highest level in three years with a 30% rise to $180,000.
The report has also revealed that investing cash flows in Australian increased to $269mn in the June quarter, which is more than doubled from the $133mn recorded in the March quarter.
Average cash positions fell from $5.93 million to $5.79 million, but the percentage of companies with cash positions above $4 million rose over the quarter, while BDO noted a declining trend in companies with less than $500,000 in reserves, showing smaller players were either dropping out of the market or able to raise finance.
Related stories:
BHP Biliton commits A$600mn to Olympic Dam expansion for 2018
Mining global – September 2017
$6million mine tailing contract awarded for Australian coal mine
Gold has been strong with a 7% rise in the price of the precious metal in the first half of 2017.
BDO national leader natural resources Sherif Andrawes said positive sentiment across the sector was starting to gain traction.
"We have heard that transactions are being discussed and some executed, in contrast to last year where the mood was upbeat but the sentiment had minimal traction," he said. "Positive talk has now turned into actual deals.
"We expect to see further capital raised during the next few months as we head towards the end of the calendar year.
"(Mergers and acquisitions) activity should continue.
"Vendors are typically narrowing their focus to a limited number of key projects providing opportunity to acquirers with interests in advanced niche projects."
Led by lithium developer Pilbara Minerals, which raised almost $200 million in debt and equity to fund its Pilgangoora lithium project, the number of companies raising more than $10 million doubled in the period to 30, according to the report.