Supply Chain & Operations
[VIDEO] Anglo American posts $5.6 billion loss in 2015, CEO outlines radical restructuring plan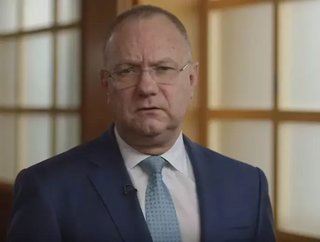 Anglo Americanhas finally pulled back the curtain to reveal just how much the global spiral in commodity prices affected it last year. The frayed miner...
Anglo American has finally pulled back the curtain to reveal just how much the global spiral in commodity prices affected it last year. The frayed miner posted a full-year net loss of (are you ready?) $5.6 billion in 2015, more than double the loss reported in the previous year.
In response to the mammoth losses, Anglo American outlined details to its radical "portfolio restructuring", including plans to completely exit the coal sector and focus solely on its copper, diamonds and platinum businesses.
• Related: Anglo American bids adieu to the Middle East
"This is an important moment in Anglo American's evolution," said Mark Cutifani, CEO of Anglo American. "We are setting out how our business will be shaped for the future; which assets we will focus on, and our clear path to strengthening the balance sheet.
"At the end of the day, we have to make some tough calls."
In the video, Mark Cutifani outlines the company's aggressive strategy to create a new Anglo American.
CEO Mark Cufiani and CFO René Médori also answered questions regarding Anglo American's 2015 preliminary results.
Q: Weak commodity prices have again weighed on the sector.  Against this backdrop, how did Anglo American perform in 2015?
A: I think the best way to answer the question is to talk to the total business. On an aggregate basis our operating costs have dropped 16% in copper equivalent terms. That means our margins in 2014 were 24 percent, this year 21 percent. So we've substantially covered those reductions with our cost improvement work and we're just going to have to keep going.
Q: Did the price deterioration at the end of last year take you by surprise and what is Anglo American doing to navigate this very volatile and challenging environment?
A: The fact that prices declined last year wasn't a surprise for us. What I think surprised us and the industry was the severity and the speed of the reduction late in the year. The good news for us was that we were already rebuilding and reconstructing our cost base with big improvements or reductions in coal; Barro Alto in nickel with the clean-up at the furnaces were down 40 percent; improvements in copper despite the water shortages. Right across the portfolio we've been making significant improvements in the business and that's helped us weather that storm. We've still got a long way to go and in what I'm outlining today you'll see that we've taken the bit between our teeth and we see lots of opportunities to keep that trajectory moving in the right direction.
Q: Today you're also announcing further disposals as you look to refocus the business.  How do these support the existing disposals program?
A: Well as you know, we've made significant changes to the portfolio. We've reduced from 65 down to 45 assets - that's a 30 percent reduction - and in 2015 we said we'd generate at least $1.5bn from disposal proceeds. We actually got $1.7bn in cash, or in fact announced $2.1bn in actual programs, so we're well ahead of schedule.  We would expect to complete that program mid-year. What we've done is we've said that we should be able to achieve $3bn-$4bn in 2016 with some additional assets that I've outlined today.
Q: So what is the key driver behind these disposals?  Is it strategic or to raise cash?
A: I think the most important point to focus on is the strategy, which is to build to a core of assets that are top quality across all sectors and really can make cash, or generate cash, through all cycles. The fact that we've got a leadership position in diamonds, a leadership position in platinum, and two world class assets in copper, provides us with a fantastic base to build a business from that is cash generative through the cycle and certainly provides a very different value proposition to our shareholders. So for us it's about the assets, it's about the commodities we're in and it's about providing our shareholders and other potential investors with a very different set of options in terms of the market.
2015 Financials - René Médori, CFO
Q: You're reporting a 55 percent decrease in EBIT for 2015, down to $2.2bn. Can you explain the driving factors behind this performance?
A: The decline reflects the 24 percent decline in commodity prices. It had an impact of $4.2bn. That was mitigated by weaker currencies to the tune of $1.8bn. De Beers reduced its level of sales and that had an impact of $800m. At the same time management action, both in terms of operational improvement and cost savings, contributed $1.3bn. 
Q: You've also recorded $3.8bn of impairments during the second half. Can you talk us through that figure and are there more to come?
A: This figure reflects the dramatic change in commodity prices. It also includes the impact of the redesign of the Sishen mine, the decision to put Snap Lake, our diamond mine in Canada, under care and maintenance, as well as the expected disposal in Anglo Platinum.
Q: What was your capital expenditure in 2015 and what's the guidance for 2016?
A: The level of Capex in 2015 declined to $4bn, quite a substantial reduction compared to the previous three years which stood at $6bn. It reflects the improvement in terms of stay-in-business Capex as well as the completion of major projects. In 2016 we expect Capex to be below $3bn.
Q: In the current environment how stretched is your balance sheet and do you have the necessary headroom? And I guess the other question is how safe is your credit rating?
A: At the end of 2015 the level of net debt stood at $12.9bn, below the guidance that we gave to the market between $13bn-$13.5bn. At the same time we have maintained a very strong liquidity, around $15bn, including $7bn in cash. By the end of 2016 we expect the level of net debt to be below $10bn as a result of the disposal program and the improvement in cash flow generation. In the medium term our objective is for the level of net debt to be below $6bn, roughly 2.5 times EBITDA. That will allow us to regain a strong investment grade rating.
• Related:​ [INFOGRAPHIC] The world's most valuable substances
Safety – Mark Cutifani
Q: Can we turn to the subject of safety?  Do you believe that zero harm is still achievable at Anglo American, given that last year six colleagues lost their lives?
A: I always believe zero harm is achievable. The one thing I do have to say upfront is that we regret the loss of anyone in our organization; six fatalities is six fatalities too many. But if I then reflect on where we've come from, in the last two years we've reduced fatality rates by 60 percent. In the last quarter of 2015 we were fatality free in a period where we had full production from all of our operations. In the second half of the year we had one fatality. Zero harm is just that far away. We believe it's achievable; our results speak for themselves in terms of the improvements we've made. We will get there, the only debate in the organization is when.
Market and outlook – Mark Cutifani
Q: When you look at the wider picture, the last three years, it must be frustrating that the decline in prices has more than eroded the benefits of what you've been changing at Anglo American.  How do you handle that?
A: As an engineer, let me start with one statistic. The prices for our commodities have dropped 40 percent since I started. That is 1.5 percent for every month I've been in the role. So it's been significant. But in many ways it helps define a pathway that people can buy into. And I think that's what we've seen: a 60 percent reduction in safety incidents, an 80 percent reduction in environmental incidents, a 10 percent increase in production despite restructuring and closures of assets. Each person in the business is delivering 27 percent more product than they were two years ago. Our operating costs are down 27 percent as a consequence of those efficiency improvements that we delivered.
Our major spends on capital are down $1bn against the forecast we had just two years ago. We've cut capital 30 percent this year alone and another 25 percent next year. This is a new business and today we've announced additional improvements to those key metrics on a go forward basis. This is the new Anglo American and in many ways the environment in which we live has helped shape that new company.
Q: So looking ahead then, what do you see as the outlook for the medium term?
A: I think the first point I would make is that the markets generally are still demanding our products, particularly in consumer areas, less so much in infrastructure but demand generally is still strong. I think what has changed in the last two or three years is the amount of supply that's come on in certain commodities. And I think both of those trends will still probably hold during '16 and '17.
However, I also think prices will remain under pressure because of supply side dynamics in any case. What we've got to do is build off the cost reductions and efficiency improvements we've made, make sure we control everything we can control and continue to be competitive across all of our commodities. That's where we're focused and that's what we'll deliver.
Stay connected! Follow us on Twitter and like us on Facebook