IntelliSense.io and BASF create mining tech partnership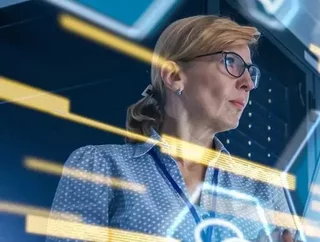 Germany's BASF and industrial AI firm IntelliSense.io have teamed up to speed-up the mining industry's digital revolution...
Germany's BASF and industrial AI firm IntelliSense.io have teamed up to speed-up the mining industry's digital revolution.
Although digital transformation in the mining industry has begun to gain traction over the past few years, it still tends to lag behind when compared to other industries. German chemical giant BASF and Cambridge UK business IntelliSense.io is set to change this.
A joint offering has been created between the two firms called the 'BASF Intelligent Mine powered by IntelliSense.io'. The offering uses artificial intelligence combined with BASF's advanced knowledge of mineral processing and chemical expertise.
According to partners, the solution is set to boost efficiency among mine operations, whilst increasing safety and encouraging sustainability.
The solution is a real-time decision-making platform which has a flexible configuration, allowing it to be tailored specifically to individual sites, typically within three months.
An Optimisation as a Service (OaaS) application provides predictions and process-specific recommendations for each mining processes including grinding, thickening, flotation and pumping. 
When several OaaS applications combine, benefits such as efficiency gains can be reaped by customers throughout the entire mine-to-market value chain.
Thanks to the incorporation of remote operations, BASF process experts are able to offer real-time support.
Built-in to the offering includes a simulation tool, which can be used for a number of different purposes, such as to test alternative operating conditions, train staff and running numerous, non-intrusive 'what if' scenarios.
Each AI-based solution on offer is based on a hybrid cloud architecture which enables on-site and cloud deployments. This benefits mining industry partnerships allowing them to accelerate digital transformation programmes in their operations.
Promising results have already been reported by early adopters of the Intelligent Mine, Image Resources.
Managing Director of Image Resources said: "Image Resources is both excited and optimistic about the potential the BASF Intelligent Mine powered by IntelliSense.io can have to positively impact the accuracy and efficiency of our process control functions to meaningfully improve our bottom-line. 
"From our experience so far, we are confident it will achieve these results whilst simplifying and de-stressing operational decision making."
IntelliSense.io CEO Sam Bose said: "In a tough economic climate the need to focus on mining productivity within sustainable and remote operational constraints is driving pressure on operating and capex budgets and requires innovative solutions with accelerated value delivery. 
He then went on to say: "The partnership between BASF and IntelliSense.io ensures mining organisations have a partner that understands both their operational risk as well as new technologies."