GE Mining: Battery-Powered Technology of the Future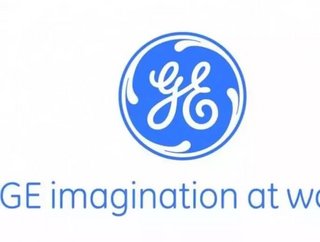 Since 1889, General Electric (GE) has provided millions of homes, offices, factories and retail facilities with electricity. But the company is much mor...
Since 1889, General Electric (GE) has provided millions of homes, offices, factories and retail facilities with electricity. But the company is much more than just an electric company.
GE, which operates through a variety of segments such as Energy, Technology Infrastructure, and Capital Finance, has been leading the mining industry into a safer, cleaner and quieter future. Through the company's Transportation division, GE Mining is working to maximize resources and drive efficiencies through cutting-edge technology to make mining work better.
How they do it
For more than a half a century, General Electric has been working to solve the world's toughest mining challenges. Since its inception, GE Mining has been dedicated to transforming the archaic mining industry by developing newer and improved technologies.
In 2012, the company acquired Fairchild International, a leading manufacturer of underground mining vehicles in Virginia. The acquisition was part of a development programs to expand GE Mining's product offering to address roughly 35 percent of the underground mining value chain.
"We highly value the industry knowledge and expertise in designing, building and servicing underground mining equipment that Fairchild brings to GE Mining," said Lorenzo Simonelli, President and CEO of GE Oil & Gas. "With GE's global reach, technology leadership in clean propulsion and energy storage systems, and world-class system integration capabilities, we will bring the next generation of top performing underground mining equipment to customers worldwide."
Since the acquisition, GE's Fairchild Mining Equipment division has developed and begun offering complete lines of battery-powered scoops, diesel-powered scoops and tractors, multipurpose vehicles, longwall shield haulers, maintenance vehicles and continuous miners and haulage systems.
Rise of new mining innovations
General Electric's Mining segment is working to create a safer mining future. GE's mining division specializes in three segments of the mining industry: propulsion systems, mining equipment and mining solutions.
The company has recently begun testing its new battery-powered mining equipment, including its newly designed Load Dump (LHD) at mining company IAMGOLD's Westwood underground mine in Canada.  The new Load Dump vehicle has the potential to not only operate entirely on battery and propulsion technology, but doing so while emitting 100 percent zero emissions.
"We're getting rid of the diesel emissions, we're getting rid of the noise, the heat, and the battery changing is really quick," says GE Mining Engineer Remi Desrosiers.
Engineered to deliver superior performance in the most challenging hard-and soft-rock environments, the LHD vehicle provides lower cost of ownership including maintenance and fuel consumption while minimizing its carbon footprint.
Specifications:
• Total Length: 339.2 in.
• Maximum Width: 99.4 in.
• Height w/ Canopy: 72.0 in.
• Frame Height: 51.0 in.
• Minimum Ground Clearance: 11.3 in
GE's Fairchild Mining Equipment is offering the latest in battery-powered machinery including scoops, loaders, and more. The company's line of innovative mining equipment includes:
• 35C-WH-AC Battery-Powered Scoop with Variable Frequency Drive
• 35C-LV-AC Battery-Powered Low Vein Scoop with Variable Frequency Drive
• 35C-WHPDT Diesel Multipurpose Vehicle with Fifth Wheel Attachment
• 35C-WHPD Permissible Diesel-Powered Scoop
• 36S-AC Battery-Powered Shield Hauler with Variable Frequency Drive
• Slide-In Permissible Maintenance Center
• 35C-WHL-MV Permissible Maintenance Vehicle
Looking ahead to the future
The future of mining doesn't stop with just innovative equipment. According to the company's website, GE's Mining division is also working with customers to provide tailored solutions that help reduce costs and enhance operational efficiencies. These include:
• Remote Distributed Power: Shifting to LNG to reduce operational expenditures.
• Electrolyte Cogeneration: Working to provide more energy efficiency by using heat to reduce energy intensity in heating electrolytes.
• Capital Expenditure to Operational Expenditure: Assisting companies in paying leases and provide cost-savings through energy efficient equipment, providing safer, faster revenue generation.
• Potash Mining: Utilizing water reverse osmosis to increase energy efficiency.
Concentrate Drying: Replacing inefficient fossil fuels systems by using gas turbines to dry copper.
• Mine Electrification: Using RailConnect 360 as a single point of contact, this will allow for more energy efficient equipment as well as increased cost and time savings.
• Tailings to Energy: Producing energy through tailings waste.
General Electric is also working on two new additions to its equipment line. The company has developed the F330 Continuous Miner for coal mining. The Continuous Miner, which can be customized for manual or remote control operations, will allow mine operators worldwide the ability to mine a cleaner product and increase their recoverable reserves dramatically.
In addition, GE is working to develop an improved high capacity hauglage system. Through extensive research and engineering, the company has developed the HI-CAP XL Continuous Haulage system, which boasts impressive features such as dual 180 degree articulating crawlers, 90 degree cross-cut capabilities, increased visibility, safety and operator comfort, and remote control capabilities.
But GE isn't done just yet. The company is also competing with equipment manufacturer Caterpillar to provide the mining industry with sustainable railroad locomotives. GE is currently testing freight trains which adhere to new diesel-engine exhaust regulations which will go into effect January 1 2015. The company's early development of sustainable locomotives will give it a major edge against chief rival Caterpillar, whose efforts in the area have been subpar.
As the future of mining goes, General Electric is taking the bull by the horns and integrating new innovations to help mining companies in the most productive, most efficient, and safest way possible. Battery-powered equipment could be just what the doctor ordered.
"The battery powered scoop further underscores GE Mining's progress towards bringing the next generation of superior underground mining equipment to the industry," said Geoff Knox, former CEO of GE Mining.
"We are encouraged by this rigorous testing and look forward to the future benefits this technology will bring to our customers."