Underground v.s. Surface Coal Mines: Is Deep Drilling Worth the Cost?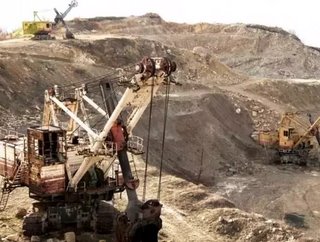 Although both methods have their benefits and drawbacks, underground drilling may just be the cost worthy selection for youMining for coal depends on ma...
Although both methods have their benefits and drawbacks, underground drilling may just be the cost worthy selection for you
Mining for coal depends on many variables. The geology and environmental aspects play a vital role, but depth and quality of the seam is what brings home the bacon. Depending on where the seam (profitable bed of coal) is located, extracting this black gold can require a smorgasbord of options.
Coal mining typically requires two methods of operations: underground and surface mining. The method is differentiated by whether the seam is relatively close to the surface area or buried deep below. An array of underground and surface mining techniques exist, however, technical and economic feasibility studies are required to determine which process is best. These studies are based on the regional geologic conditions, including characteristics of the site; coal seams continuity; thickness; structure; quality; and depth and strength.
There are many advantages as well as disadvantages to both methods, including financial and environmental reasoning. You decide which is best for you.
Underground mining
Underground or "deep" mining consist mostly of two methods - room-and-pillar and longwall mining. In room-and-pillar, coal deposits are mined by cutting a network of "rooms" into the coal seam and leaving behind "pillars" of coal to support the roof of the mine. The coal is extracted in two phases, first with the pillars of untouched material left to support the roof as the open areas "rooms" are recovered.
The second technique, longwall, is the preferred choice in underground mining. The technique utilizes a longwall shearer, a large machine with a rotating drum that moves back and forth across a coal seam. The longwall equipment moves forward during production permitting it to bypass overlying rock, making high levels of production and safety enhanced.
Although there are opponents and proponents of underground mining, the disadvantages include destruction of land, surface subsidence, abandoned shafts, extensive surface spoil heaps, mine explosions, collapses and flooding. That doesn't incorporate the costly price tag that comes with underground mining. The process requires mechanized operations with sophisticated equipment. Along with vehicles, rail haulage and multiple drill units, copious amounts of precaution is needed to maintain miner safety, including mine ventilation. 
Surface mining
Opencast mining, otherwise known as surface mining consist of three different techniques: strip mining, open-pit mining, and mountain top blasting. In general, the three processes include breaking up soil and rocks via explosives and then removing debris until coal seams are exposed. Trucks and shovels are used to remove excess fragments as a drill systematically bores into the mine, stripping it of coal, typically recovering a higher proportion of the coal deposits than underground mining.
Strip mining is sensible when the ore body is near the surface. The practice includes some of the largest machines on earth, removing long strips of overlying soil and rock and then removing coal deposits. Open-pit mining utilizes blasting and mineral removing, digger deeper into the earth causing a crater-like result. Mountaintop removal requires explosives to blast debris off mountain tops in order to reach coal seams deep inside the earth, sometimes 400 feet below the surface.
The major drawback of surface mining is the method destroys large areas of land, demolishing landscape and natural habitat to recover coal.
Is deep drilling worth the cost?
While underground mining requires an array of resources, equipment and financial backing, the method is best suited if the environment and coal potential harmonize. Longwall mining accounts for 50 percent of coal mines in the world and is much safer than other methods of coal mining. If done right, the process is much more profitable as resource recovery is dramatically improved (about 80 percent compared with about 60 percent for room-and-pillar). Despite the fact coal mining has the potential to cause harm to the environment and its habitat, deep drilling is worth every penny as productivity, profitability, and safety are all greatly increased.