Claude Resources Acquisition Delivers Growth and Value for Silver Standard Resources Shareholders - Paul Benson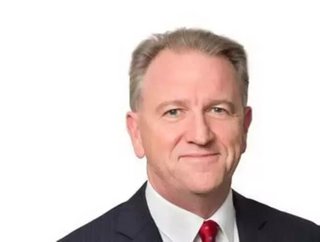 Canadian based metals producer Silver Standard Resources Inc(SSO.TO, SSRI) has agreed to buy fellow Candian metals producer Claude Resources Inc(CRJ.TO...
Canadian based metals producer Silver Standard Resources Inc (SSO.TO, SSRI) has agreed to buy fellow Candian metals producer Claude Resources Inc (CRJ.TO)(CLGRF.OB).
Under the terms of the Agreement, all of the Claude Resources issued and outstanding common shares will be exchanged on the basis of 0.185 of a Silver Standard common share and C$0.001 in cash per Claude Resources share, representing total consideration of C$1.65 per share of Claude Resources based on the value of Silver Standard's common shares as of the close of business on March 4, 2016. This implies an equity valuation of C$337 million for Claude Resources. The consideration represents a premium of approximately 25% based on the 20-day volume weighted average prices of Silver Standard and Claude Resources and 30% to Claude Resources' closing price of C$1.27 per common share on March 4, 2016. Upon completion of the Transaction, existing Silver Standard and Claude Resources shareholders will own approximately 68% and 32% of the combined company, respectively.
Transaction Highlights
 Establishes a high-quality intermediate precious metals producer: Combines high-margin precious metals operations with scale and financial strength in attractive mineral belts and political regions.
 Significant pro forma mining company: In 2016, the combined company is expected to produce approximately 390,000 gold equivalent ounces at cash costs of approximately $735 per equivalent ounce of gold sold.
 Immediately strengthens financial position: Increased free cash flow generation, enhanced credit quality, and improved financial flexibility with combined cash and marketable securities of $330 million as at December 31, 2015.
 Combines complementary technical skills: Brings safe underground and open pit mining skills together to realize portfolio growth and exploration opportunities.
 Well positioned to pursue growth: Accelerate exploration of the +19,000 hectare Seabee property while continuing to explore Marigold in Nevada and Pirquitas/Chinchillas Page 2 properties in Argentina, as well as continuing our disciplined approach to reviewing external project and production opportunities. 
Paul Benson, President and CEO of Silver Standard said, "The addition of the Santoy and Seabee mine complexes to our operating portfolio demonstrates our disciplined acquisition strategy to deliver growth and value to our shareholders. Through this transaction we are adding a third high quality, strong cash flowing operation located in Canada, one of the best places in the world to operate mines. We also acquire a large underexplored land position with significant exploration upside. With financial synergies and our strong balance sheet, the combined company is well positioned to maximize value from our assets and pursue further growth opportunities." 
Brian Skanderbeg, President and CEO of Claude Resources said, "This transaction provides our shareholders with meaningful ownership of an emerging Americas focused mid-tier precious metals producer. Our long-term production profile, free cash flow, strong balance sheet and significant exploration potential are a great addition to Silver Standard's portfolio of producing mines and development projects and we are excited that we can share in the growth opportunities that exist going forward. "
About Silver Standard Resources Inc 
Silver Standard is a Canadian-based precious metals producer with two wholly-owned and operated mines, including the Marigold gold mine in Nevada, U.S. and the Pirquitas silver mine in Jujuy Province, Argentina. In 2016, Silver Standard is expected to produce over 320,000 gold equivalent ounces at cash costs of $770 per gold equivalent ounce sold 1. We also have two feasibility stage projects and an extensive portfolio of exploration properties throughout North and South America. We are committed to delivering safe production through relentless emphasis on Operational Excellence. We are also focused on growing production and Mineral Reserves through the exploration and acquisition of assets for accretive growth, while maintaining financial strength.
About Claude Resources Inc
Claude Resources Inc. is a public gold exploration and mining company based in Saskatoon, Saskatchewan, with an asset base located entirely in Canada. Its shares trade on the Toronto Stock Exchange (TSX:CRJ) and the OTCQB (OTCQB:CLGRF). Since 1991, Claude Resources has produced over 1,100,000 ounces of gold from its 100 percent owned Seabee Gold Operation in northeastern Saskatchewan. In 2016, Claude Resources is expected to produce between 65,000 and 72,000 ounces gold at cash costs of C$700 to C$770 per ounce gold. The Company also owns 100 percent of the Amisk Gold Project in northeastern Saskatchewan.
SOURCE: Silver Standard Resources Inc. and Claude Resources Inc.