DiamondCorp and the Lace Diamond Mine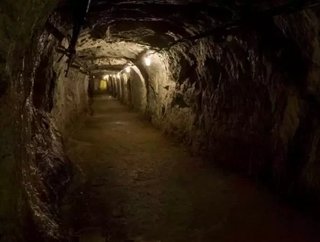 The emerging diamond producer DiamondCorp, which owns and operates its flagship Lace Diamond Mine in South Africa, has announced that it will reopen the...
The emerging diamond producer DiamondCorp, which owns and operates its flagship Lace Diamond Mine in South Africa, has announced that it will reopen the mine following the suspension of production two weeks ago.
Operations at the mine were temporarily suspended due to heavy rains flooding the open pit mine but the company has now announced that the mine's pumping system is now working on a normal basis.
The Lace Diamond Mine:
The Lace Diamond Mine is DiamondCorp's primary asset in South Africa. The company was awared a mining right to the Lace property in February 2009.
Around 4.5 million tonnes of rock were extracted, with around 750,000 carats of diamond being recovered during a period of mining between 1901 and 1931 – the first mining to take place at the site.
Historically, Lace was known for its fancy pinks and purple diamonds, which had become a signature gem from this mine as well as white diamonds of above average quality.
More than 80 percent of the diamonds recovered at Lace Mine have been of gem quality.
The current treatment plant at the mine has a capacity of 1.2 mtpa.
Delineated resources will maintain the Lace mine for at least 25 years but the diamond pipe extends at depth and remains to be delineated. Annual production should exceed 500,000 carats per annum on occasions during that period. 
DiamondCorp:
DiamondCorp plc is focused on the re-development of the Lace Mine located near Kroonstad, South Africa. This historic mine is famed for its pink and purple fancies.
 The company is currently developing the Lace underground mine to access the kimberlite pipe.
Who's who of DiamondCorp:
Chris Ellis
Independent Interim Non-Executive Chairman
Chris Ellis was born in 1963 and has a career in investment banking spanning over 20 years in London and the United States. For the last 9 years his principal activities have revolved around all financial aspects of the diamond supply chain, representing and advising industry banks, cutters & polishers, jewellery manufacturers and retailers. He is presently a Director of DFin Ltd, and was previously a principal of Consensus Advisors in London and the United States.
Paul Loudon
Chief Executive Officer
Paul Loudon was born in 1962 and has more than 20 years′ experience in stockbroking, corporate finance and management of junior mining and exploration companies. He has been President of Battlefields Minerals Corporation of Toronto and Chairman of BDI Mining Corp. He was head of Equities at Loeb Aron & Company Ltd, a London corporate finance house specialising in the mining sector, where he was responsible for raising considerable sums of equity capital for resource companies listed in the United Kingdom, Canada and Australia. Mr Loudon is an Associate of the Securities Institute and a member of the Southern African Institute of Mines and Metallurgy.
Jonathan Willis-Richards
Non-executive Director
Jonathan Willis-Richards was born in 1955 and holds a bachelor′s degree in Geology from Oxford University and a Master′s Degree in Mining Geology and PhD from Camborne School of Mines. He is internationally known for his PhD work on numerical modelling in the areas of fractured geothermal and mineralised systems, and is a founder and Managing Director of London mining corporate finance house Loeb Aron & Company Ltd.
Michael Toxvaerd
Non-executive Director
Michael Toxvaerd was born in 1974 and holds an MBA from Cranfield University. Currently CIO if HBG Management Partners Limited, he has significant experience in capital markets, mergers and acquisitions, founding, financing and listing companies on the London Stock Exchange. He is currently a non-executive director of European Islamic Bank plc and holds a number of other directorships.
Neil McDougall
Non-executive Director
Neil McDougall joins the board with many years of senior management experience in international environments.  Prior to joining Rasmala as Chief Financial Officer, Neil served in senior finance roles in various organisations including Europe Arab Bank Plc, Commerzbank and Standard Chartered. In his previous roles, he has been responsible for all aspects of Global Finance support, from performance management and decision making through to Product Control, Valuations Control and Financial and Regulatory Reporting. Mr McDougall's appointment is pursuant to the terms of the financing facility ("Facility") with Rasmala plc ("Rasmala") as announced on 20 October 2016.
The December issue of Mining Global is live!
Follow @MiningGlobal
Get in touch with our editor Dale Benton at [email protected]