Supply Chain & Operations
Mountain Province Diamonds announces record quarter results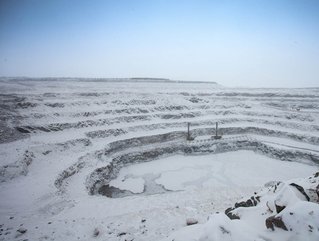 Canadian firm Mountain Province Diamonds registered total proceeds of CAD$111m in Q3 2022, the highest achieved in the company's history
Mountain Province Diamonds, the Canadian firm, has announced its production and sales results for the third quarter ended 30th September 2022, from the Gahcho Kué Diamond Mine, in which it is a 49% participant with De Beers Canada.
Driving operational improvements and safety in mining
Located in the Northwest Territories of Canada, the Gahcho Kué joint venture property consists of several kimberlites that are actively being mined, developed, and explored for future development.
In a statement, Mountain Province said that the third quarter of the year resulted in the highest quarterly revenue in the company's history. Total proceeds were CAD$111m, which was a 9% increase relative to what was achieved in Q2, 2022.
Furthermore, the company sold 805,277 carats in Q3 2022, a 37% increase on the previous quarter, while production was 1,451,453 carats – a 22% increase compared to the first quarter of the year, and a 15% increase on Q2.
Mark Wall, the Company's President and Chief Executive Officer commented: "After a disappointing production performance in Q1 and into Q2, an action plan was developed to drive operational and safety improvements at the mine. The safety performance was however further impacted by a workplace fatality in early September. Workplace fatalities have no place in our industry and ensuring a safe workplace is a primary focus.
"On production, Q3 was stronger than both Q1 and Q2 and the action plan in place is incrementally delivering the required improvements. This improving production performance, coupled with our very strong financial performance during the quarter places the company in a strong position as we enter the final quarter of the year."
Wall added that the company has also recently confirmed a refinancing solution with a net US$190m in private second lien notes from existing bondholders, at a coupon of 9%.
"From discussions with several shareholders there was a concern that there would be a large equity issue with this refinancing, I am very happy to report that our three main existing bondholders have presented a refinancing package that features no equity dilution of existing shareholders," he continued.
A strong mining performance
Amongst the Q3 production takeaways highlighted by the statement, key figures were:
816,201 ore tonnes treated, a 2% decrease relative to Q3 2021, and a 9% increase relative to Q2 2022
1,451,455 carats recovered, 7% lower than Q3 2021, and a 15% increase relative to Q2 2022
Average grade of 1.78 carats per tonne, a 5% decrease relative to Q3 2021, and 6% higher than to Q2 2022
Although rough diamond market prices have stabilised compared to the strong gains achieved in H1 2022, the company's sales continue to show resilience, the statement added. During the quarter 805,227 carats were sold for total proceeds of CAD$110.6m (US$83.3m), resulting in an average value of CAD$137 per carat (US$103 per carat).
"This Q3/22 sales result represents a 13% increase in revenue relative to Q2/22, and a 10% reduction on an US$ average value per carat basis. Adjusting for mix of goods sold, on a like-for-like basis the Q3/22 sales result represented a 2% increase in average value per carat relative to Q2/22," the company said.
Mountain Province also controls 107,373 hectares of highly prospective mineral claims and leases surrounding the Gahcho Kué mine, including an Indicated Mineral Resource for the Kelvin kimberlite and Inferred Mineral Resource for the Faraday kimberlites.
Kelvin is estimated to contain 13.62m carats (Mct) in 8.50m tonnes (Mt) at a grade of 1.60 carats/tonne and value of US$63/carat. Faraday 2 is estimated to contain 5.45Mct in 2.07Mt at a grade of 2.63 carats/tonne and value of US$140/ct. Faraday 1-3 is estimated to contain 1.90Mct in 1.87Mt at a grade of 1.04 carats/tonne and value of US$75/carat.