Experts call for legal protections as Myanmar prepares to increase mining activity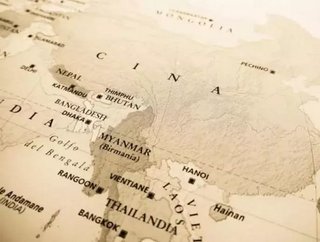 The Southeast Asian nation of Myanmar is a nation rich with resources, and mining interests are only now beginning to scratch the surface. With this kno...
The Southeast Asian nation of Myanmar is a nation rich with resources, and mining interests are only now beginning to scratch the surface. With this knowledge of early prospects surveyed during Myanmar's time as a British colony, these often international mining interests are eager to further explore all that Myanmar has to offer. "I don't think there's any doubt in anyone's mind that Myanmar is what they call 'highly prospective,' with all the mineral surveys and work that has been done in past times, and seems to indicate that it has a very high level of mineral wealth, a wide range of mineral wealth," John Hancock, an Australian lawyer and consultant in Myanmar's commercial center Yangon, told news outlet Voice of America. "All the geology is very promising."
But is Myanmar ready to enter the mining world full force? It may be very soon—but at the moment, it seems that experts are advising both foreign mining companies and Myanmar communities to take care and build up stronger precautions to ensure that both are legally protected.
As the Voice of America report explains, there is a significant lack of legislature surrounding the mining industry in Myanmar's government infrastructure—while some constitutional amendments are helping smaller mining companies gain a foothold, at this point the lack of legal protection could leave mining companies vulnerable. On the other end of the spectrum, a lack of protection and communication with local communities in Myanmar has been leading to a critical lack of trust in global mining companies coming into local areas—an issue which has caused friction and even violence where communities feel like their needs and interests are being ignored:
Some of Myanmar's most valuable mining resources lie in ethnic minority regions such as Shan and Kachin states, where ongoing fighting has curbed development. Controversy and protests have dogged projects elsewhere. Since 2012, the development of a Chinese owned copper mine near Monywa town in central Myanmar has triggered protests and bloodshed by locals angry over confiscated lands and pollution. Meghna Abraham, a spokesperson for rights group Amnesty International, said the Monywa mine highlights problems across the industry. "The issues that we are seeing, others were reporting from other mining projects. There still hasn't been a proper process of consultation with the affected communities," Abraham said.
Before mining in Myanmar can be fully functional and successful, both mining companies and the communities they are entering will have to feel safe and accommodated with a true acknowledgment of social responsibility and resource sharing. According to experts, it starts with stronger legal protections and regulations all around.
Stay connected! Follow us on Twitter and like us on Facebook 
Check out the latest edition of Mining Global
[SOURCE: Voice of America]