IIT ISM Dhanbad Make A Move Towards Mining Sea and Space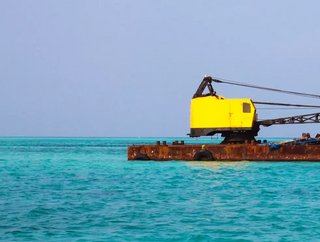 Mining in space and below the sea beds may be just around the corner as IIT ISM Dhanbad prepare to start possible training
'Out of this world' preparation has started regarding the logistics of studying and researching the topic of mining both below the seabeds and near-earth asteroids.
IIT ISM Dhanbad has announced a syllabus is being composed with the future of mining in mind. Something which, undoubtedly, is becoming increasingly important within the mining world. 
Economic, environmental, and social stability are often discussed when it comes to mining. In densely populated areas, open-cast mining is often an issue, and the Indian government has expressed their interest and desire to explore new and innovative ways to meet energy and mineral needs. 
Competition Creeps Up For Sustainable Mining
Underground and sustainable mining are becoming a more prevalent topic, not just within India, but globally due to environmental and economic challenges being faced worldwide. In the coming years, more attention is to be given to safe and smart mining and, therefore, inspiring innovation within the field to keep up with the ever-changing landscape.
Deep-sea mining, while capable of meeting mineral needs, is not risk free. The process requires mining around 4 to 5 thousand metres below sea level, and its high cost and associated risks make it a precarious endeavour. That being said, advances in mining technology and equipment are making this endeavour increasingly appealing. As is the growing competition due to the growing value of precious metals
While there is no complete tally on the value of materials found underneath the sea, scientists estimate that there could be approximately US$771tn worth of gold floating in the ocean itself. 
Space-Mining May Be Just Around The Corner
However, mining on planets outside our own looks set to be completed by robots. 
The Asteroid Mining Corporation is currently developing a satellite to examine near-earth asteroids for possible mining opportunities. 
Whilst mining on other planets might be slightly more out of reach than mining the deep ocean, IIT ISM Dhanbad is going ahead with their experimental syllabus, and are looking to make their bid in paving the way for the future of smart mining.