Oren: Delivering actionable insights for mining with IoT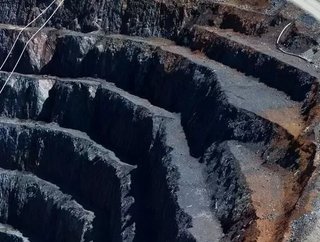 Discover how IoT solutions from the Oren Marketplace offer the mining industry the opportunity to engage the use of sensors for myriad real time tasks...
Discover how IoT solutions from the Oren Marketplace offer the mining industry the opportunity to engage the use of sensors for myriad real time tasks; enhancing productivity, safety and sustainability. 
The Internet of Things
The Internet of Things (IoT) is a broad concept that's come a long way since the early promise of gimmicks like the smart fridge. So, what can it offer the mining industry? The rapid evolution of connectivity, cloud computing and big data, combined with the integration of miniaturised devices for the collection of data from any object, offers the potential for all objects to be live so we can harness valuable information from them. 
The enhanced surveillance of critical assets with sensors is among the many ways IoT can be utilised in the mining industry. These can include the remote monitoring of tailings storage facilities and other environmental hazards (such as soil contamination) that must be managed effectively, along with additional climate change concerns, to preserve a company's license to operate.
A key tool in driving the industry's digital transformation, IoT can help mining operations optimise assets and become more efficient, while enhancing workforce safety and providing the bedrock for remote operations with a smart network of sensors that unify information, from sources such as cameras and drones, to offer deep connectivity in real time.
To reap the benefits of these innovations, finding a proven solutions provider you can trust is key. That's why Shell and IBM have joined forces to create the Oren Marketplace – the first B2B platform for mining and industrial sectors.
The Oren Marketplace
The Oren Marketplace offers field-tested solutions, software, services and integrated workflows to accelerate digital and sustainability transformation across the end-to-end value chain. Oren has focused on providing solutions that enable efficient mine planning and remote control of data and analytics. This is in direct response to the challenges shared by mining companies facing up to everything from integrating huge amounts of data from disparate sources, to having a single source of truth and aiming for real-time data insights to make calculated business decisions. 
Oren's solutions providers are addressing mining's many pain points and include these experts in the field of IoT:
MachineMax
Optimising the operation and maintenance of industrial fleet and off-highway vehicles - including excavators, front wheel loaders, ADTs and drill bits - with real-time oversight is now a reality. "I find it amazing you can buy something worth half a million dollars and not know where it is or what it's doing," says MachineMax CEO Amit Rai. "It's a problem we're solving with our equipment management platform."
Rai explains the deployment of easy to install wireless MachineMax sensors, monitored through its cloud-based service, can reduce operating costs by decreasing engine idling; leading to big fuel and emissions savings as well as extended asset life. 
"Once these machines are connected to the internet we can improve equipment availability and safety," pledges Rai. "We can help with condition based monitoring or predictive maintenance, while ensuring equipment operates in the right areas at the right time. A further value add is around productivity and enabling mine managers to identify bottlenecks and help decrease cycle times; which all leads to an improvement in the bottom line."
Worldsensing
Mining companies are the owners and operators of many inaccessible assets such as tailings dams, bridges, tunnels and railways. They need to be able to work with reliable data offering real-time insights to help them manage their workforce, diminish risks and even prevent disasters. 
"Sensors and manual readings have been used for many years," explains Worldsensing CEO Ignasi Vilajosana. "However, this approach has not been scaling at the dimension required for the latest standards and safety requirements from the likes of ICMM."
"With our Loadsensing solution we aim to cover this gap with wireless devices that can connect to any kind of geotechnical and geophysical sensor. We can gather real-time data on the status of any asset and communicate this information to any data processing or visualisation platform so it can be used to assess the integrity of any physical structure."
SensorUp
What if a mining company has different sensor solutions to capture different data points across its operations? "For the best approach you need visibility across platforms," advises SensorUp Founder & CEO Dr Steve Liang. 
SensorUp is a NATO award-winning software platform for IoT, specialising in movement intelligence. Integrating with any hardware system, data is optimised and AI-ready before being served up in a single visual dashboard.
"We can aggregate endless sources of data into a powerful common operating picture," explains Dr Liang. "Adhering to international standards, we are sensor agnostic and capable of federating data from disparate IoT systems. Mining's about movement… Movement of equipment, movement of dirt, and movement of people. By aggregating different information together, we can eliminate the bottlenecks and increase the throughput."
Shell Remote Sense
Extending equipment life, optimising maintenance procedures and reducing planned downtime are all key factors in the drive towards operational excellence. Shell Remote Sense is a smart lubricant condition monitoring service delivering insights for industrial companies to optimise equipment health, lower costs and increase efficiency. Shell's IoT-enabled solution leverages advanced analytics and machine learning to monitor and analyse oil condition remotely in order to diagnose and predict machine health.
In a world responding to the challenges of Covid-19, technology can be relied upon when boots on the ground can't be deployed. To build resilience and meet the challenge of fluctuations in supply and demand, adoption is vital. 
To learn more from the IoT experts behind MachineMax, Worldsensing, SensorUp and Shell Remote Sense, and how they can positively impact mining operations, don't miss the next instalment in the Oren webinar series on 15 October:
IoT: Providing measurable value to the mining industry
And to discover a range of solutions to support your mining operation's digital transformation, visit the