Supply Chain & Operations
5 Mins With... Ragnar Udd, President Minerals Americas, BHP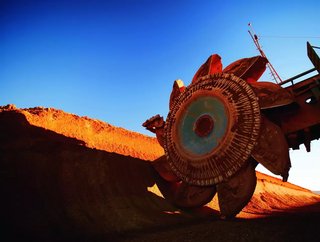 Ragnar Udd, President Minerals Americas, BHP, outlines why, despite the uncertainties triggered by a global pandemic, the future looks bright for the resou
Ragnard Udd, President Minerals America, BHP on why he believes the future is bright for the resources sector...
Tell us why you're feeling so positive about the future for the mining industry?
"I have never been quite as excited and optimistic about the opportunities and challenges of a role as I am today leading two of BHP's future facing commodities: in copper and our potash development. It may sound odd coming at a time when most of the world is still dealing with the effects of the pandemic. Later stage urbanisation and industrialisation in China, early-stage urbanisation in India and the significant impact of China's Belt and Road initiative are all expected to provide additional demand for our products over the long term."
What else do you see driving demand?
"In the 2020s, we expect the global population to expand to 8.5 billion from the current level of 7.7 billion, of which 5.2 billion will live in urban centres. As a consequence, we expect corresponding increases in global GDP as well as capital expenditure. In addition to creating demand for raw materials, population growth will also fuel demand for Potash, which will be vital for more efficient agricultural practices to feed this growing population. Another factor is the strong push across the world to decarbonise. This effort will require substantial investment in infrastructure and the technologies that will leverage them."
How is the electrification of mobility playing a part?
"Policy signposts for rapid electric vehicle (EV) adoption were distinctly favourable over the last twelve months and we have revised our internal EV penetration forecasts upwards. These vehicles use four times as much copper as petrol-based cars, and they will also need more infrastructure to connect charging stations to the grid."
How important is the role resources will play in the transition to renewable energies?
"In a Paris-aligned, 1.5°C scenario, we expect that investment in areas such as copper-intensive solar generation, nickel-intensive batteries, and steel-intensive wind turbines will contribute to a more than doubling of the amount of primary copper and a quadrupling of the amount of primary nickel demand over the next 30 years relative to that produced over the last 30 years."
How do you see BHP's role in realising this positive future?
"We are producing the materials that build global infrastructure and, support efforts to solve climate change... all the while providing skilled jobs for our people and support for our communities. The case is clear: our industry has a huge opportunity to feed the demand for resources. We also have to address the fact that society quite rightly demands more from us - in terms of societal contribution, safety and sustainability, and of course operational excellence."