Supply Chain & Operations
5 Ways Mining Business Models will Change in the Future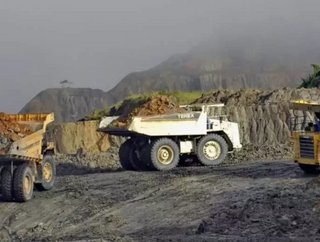 In the past, the mining sector has primarily focused on traditional mining business models to improve productivity.However, trends are now revealing tha...
In the past, the mining sector has primarily focused on traditional mining business models to improve productivity. However, trends are now revealing that enabling infrastructure is the central cost in developing new mines. As a result, mining companies now need to look beyond traditional mine development methods (such as geology, mining and processing) and to new strategies to improve productivity and profitability.
Mining IQ has summarized five considerations mining companies should contemplate when creating a mining business model for the future.
1. Cost is only half the equation
Mining companies need to explore how to get better value from the resources they have. While cost is an important element, it's not everything. Companies should be focusing more on value. The problem with reactive cost-cutting (particularly in the current state of the industry) is it can potentially destroy mine value. A lean and innovative approach to keeping costs down, while focusing on value outputs is needed in order to regain footing.
2. Out with the old, in with the new
The mining industry is currently facing the challenge of using mine development methodology that may have been right for when mines were less remote and less complex, but are now out-dated.
For miners to improve productivity and ROI, they need to get an optimum 'whole of mine business' approach, and understand the whole value chain and integrated decisions across that value chain. This can only be achieved effectively by embracing new technologies and innovation.
3. Remove silos across the mining value chain
Like most businesses the mining industry tends to compartmentalize roles and job functions so that manager can control things. As a result silos can be quite common, resulting in bottlenecks in efficiency. Businesses that create integration across the value chain so those managers are removed from their silos and are thinking and being rewarded for the performance across the whole business will make a huge difference to the performance of their mines.
4. Focus on infrastructure and sustainability
In recent years, safety has become the number one important focus across the mining industry, with safety being built into projects. It is now a fundamental part of the way mines are developed and operated. Some might argue that sustainability is the new safety. Having a culture of sustainability will be fundamental to the efficiency of projects, enabling them to be delivered with the best 'triple bottom line' outcomes.
5. Embrace new technologies
The emergence of driverless vehicles and remote operating centers has increased efficiencies into the mining sector in terms of being able to manage with fewer resources and costs. Looking towards the future, it will be important for companies to embrace new and emerging technologies and understand how they can impact and improve bottom line efficiencies.