Supply Chain & Operations
Acquisition of Sierra Blanca project in Argentina complete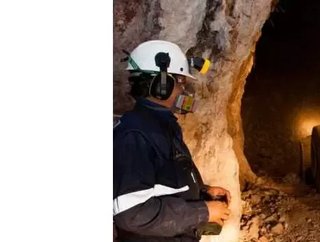 Austral Gold and New Dimension Resources close acquisition of New Dimension's Sierra Blanca Gold-Silver Project in Santa Cruz Province, Argentina...
Austral Gold Limited and New Dimension Resources have closed the acquisition of New Dimension's Sierra Blanca Gold-Silver Project in Argentina's Santa Cruz Province. 
The transaction will enable Austral to acquire an initial 80 percent interest in Sierra Blanca SA, that owns the Sierra Blanca project for a total of £618,364 in cash and work commitments, with a follow-on option to purchase the remaining 20 percent for an additional £1.77 million in cash and work commitments. Austral plans to fund the cost of the transaction from cash flow generated from operations.
"We are pleased to add Sierra Blanca to our portfolio of attractive exploration projects in Argentina. The project complements our Pingüino project and expands our exploration footprint to over 17,000 hectares over the two projects," says Stabro Kasaneva, chief executive officer for Austral Gold. "Both projects are located adjacent to each other in the geological zone of Deseado Massif in the Santa Cruz Province, one of the most prominent precious metal regions in the world including world-class deposits such as Cerro Vanguardia 1."
"I am pleased to be reporting the closing of the Sierra Blanca Transaction, after an extended Due Diligence process which had been significantly impacted by Covid-19 lockdowns and travel restrictions in Argentina. We are now looking forward to Austral initiating field activities at Sierra Blanca and continuing to work towards unlocking the full economic potential of the combined Sierra Blanca-Pingüino district," adds Eric Roth, CEO of New Dimensions.
With the closing of the Sierra Blanca Transaction, New Dimension now has three projects in which day-to-day operations are managed by Joint Venture partners (Sierra Blanca, Domain, and the recently announced Joint Venture with Ethos Gold Corp. at the Savant Lake Project), Roth says. 
"This will allow us to focus on advancing our recently acquired, high-grade Løkken and Kjøli copper projects in Norway and the Southern Gold Line project in Sweden towards drilling. I look forward to keeping the market informed on advances at our Canadian and Scandinavian projects, as well as shortly providing an update on our Las Calandrias project," he continues.
In May 20218, New Dimension acquired a 100 percent interest in the Sierra Blanco gold-silver project from Sandstorm Gold Limited, as part of the acquisition of a larger portfolio of gold-silver projects – Las Calandrias, Los Cisnes, and Sierra Blanca – all located in the highly prospective and mining-friendly Santa Cruz Province. 
The Sierra Blanca project was previously controlled by Mariana Resources Limited ("Mariana') and consists of approximately 7,000 Ha (70 square kilometres) of mining claims.
Previous work at Sierra Blanca had mostly been focused on the E-W-trending Chala-Achen and Lucila vein systems, where high-grade silver values had been derived from surface channel sampling (including 9.4m @ 2,362 g/t Ag at Chala-Achen. 
During 2019, exploration activities at Sierra Blanca were focused on trenching and sampling on the NW-trenching Ana (and Ana Splay), Tranquilo, and Laguna "vein fields" with targets for follow-up drilling having been defined. A total of 10 target areas have been identified for further work at Sierra Blanca (typically dilation zones associated with the intersection of mineralised NE- and NW-trending vein/fault systems), and only four of these have been partially tested by historical drilling (a total of 122 holes for 15,924 m, completed mostly in the Chala-Achen-Lucila corridor). 
All of the major vein systems known in the eastern portion of the Sierra Blanca are interpreted by New Dimension to extend into the adjacent Pingüino property.
New Dimension has also entered into agreements with both Iamgold Corporation (Iamgold) and Sandstorm Gold Limited (Sandstorm) that provide SBSA with options to acquire one-half of their respective royalties on the Sierra Blanca project.
The agreement with Iamgold provides SBSA the option to acquire one half (0.75%) of its 1.5% NSR for CAD $750,000 at any time prior to the commencement of commercial production. In further consideration of this agreement, and subject to approval by the TSX Venture Exchange, New Dimension will issue Iamgold 500,000 NDR common shares.  
The agreement with Sandstorm provides SBSA the option to acquire one-half (1 percent) of its existing 2% NSR for CAD $1,000,000 at any time prior to the commencement of commercial production.