Supply Chain & Operations
Anglo American agrees $525mn deal for Sirius Minerals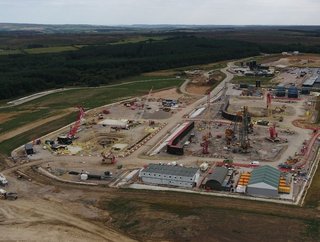 Anglo American has agreed to buy Sirius Minerals for $525mn marking the global miner's return to fertiliser and throwing a lifeline to the struggling UK potash project.
Sirius shareholders will receive 5.50 pence per share in cash, a 34.1% premium to the closing price on January 7, which was the day before Anglo American said it was in talks to buy the fertilizer company. Shares of Sirius Minerals were 1.9% higher, while Anglo shares up 0.4% in the early trading, reports Reuters.
Sirius has been battling to get bank financing to complete its North Yorkshire polyhalite mine, Britain's biggest mining project, since it began fundraising with retail investors in 2017. It embarked on a review after scrapping a plan to raise $500 million in a bond sale. 
"We now face a stark choice. If the acquisition is not approved by shareholders and does not complete there is a high probability that the business could be placed into administration or liquidation within weeks thereafter," Sirius Chairman Russell Scrimshaw said.
SEE ALSO:
Sirius Minerals signs EPC agreement for 250,000 tonne polyhalite port facilities
Anglo American close to deal to rescue Sirius Minerals
Sirius Minerals: Economic and sustainable excellence in mining
Read the latest issue of Mining Global here
The potential deal is also expected to save hundreds of jobs in northern England, where the lack of opportunities was an issue in the general election that returned Prime Minister Boris Johnson's government to power. 
Scrimshaw said if the deal falls apart it would most likely result in shareholders losing all of their investments putting the future of the entire project and its associated benefits for the UK, at risk. 
The acquisition will also see Anglo American expanding its portfolio back into fertilisers after it sold its remaining fertilizer project in Brazil in 2016 when it was recovering from a commodity market crash.
Commenting on the Acquisition, Mark Cutifani, Chief Executive of Anglo American, said: "Anglo American's recommended offer provides greater certainty for Sirius' Shareholders, employees and wider stakeholders, while bringing the prospects for the development of this potential Tier 1 Project closer to reality. We intend to bring Anglo American's financial, technical and product marketing resources and capabilities to the development of the Project, which of course would be expected to unlock a significant and sustained associated employment and economic stimulus for the local area. 
"The addition of the Project supports our ongoing transition towards supplying those essential metals and minerals that will meet the world's evolving needs – in terms of the undoubted need for cleaner energy and transport, and providing infrastructure and food for the world's fast-growing and urbanising population. Our development of the Project in the years ahead reinforces the quality of our portfolio and our long-term growth profile, further enhancing our ability to deliver leading returns on a sustainable basis and enduring value for all stakeholders."