Supply Chain & Operations
Anglo American bids adieu to the Middle East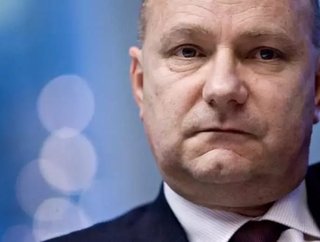 Anglo Americanis exiting the Middle East business, announcing it hascompleted the sale of its Tarmac operationin the United Arab Emirates, Oman and Qata...
Anglo American is exiting the Middle East business, announcing it has completed the sale of its Tarmac operation in the United Arab Emirates, Oman and Qatar.
The deal, which will see Anglo sell its interests in the operating joint venture entities to Colas Moyen Orient SAS, a subsidiary of Colas SA, marks the final exit by Anglo American from the Tarmac businesses, which was acquired in 1999. Anglo said the terms of the transaction were confidential.
• Related: [INFOGRAPHIC] How Anglo American Creates Value for Society
As part of a "radical portfolio restructuring" plan announced last month, the sale of Tarmac represents new beginnings for Anglo. The company has embarked on a fire sale of assets to reduce debt and focus on its 20 to 25 core mines, which will include diamonds, industrial minerals such as platinum and bulk commodities, including iron ore and coal, as well as cutting 85,000 employees, or 63 percent of its workforce. 
Following its restructuring plan, Chief Executive Mark Cutifani promised Anglo American would be a "very different company."
"We are setting out an accelerated and more aggressive strategic restructuring of the portfolio to focus it around our 'Priority 1' assets, being those assets that are best placed to deliver free cash flow through the cycle and that constitute the core long term value proposition of Anglo American," Cutifani said in a company statement.
"While we have continued to deliver our business restructuring and performance objectives across the board, the severity of commodity price deterioration requires bolder action. We will set out the detail of the future portfolio in February, with the aim of delivering a resilient Anglo American and a step change in the transformation of the Company."
Stay connected! Follow us on Twitter and like us on Facebook