Supply Chain & Operations
Ascendant Resources: Zinc is in the ascendancy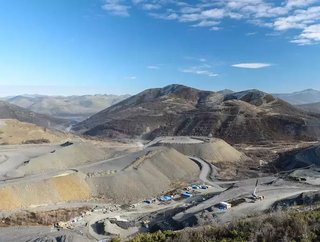 Ascendant Resources are waking a sleeping giant in Honduras to capitalise on the ramped zinc pricing environment fuelled by demand from the tech sector...
Ascendant Resources are waking a sleeping giant in Honduras to capitalise on the ramped zinc pricing environment fuelled by demand from the tech sector. President and CEO Chris Buncic tells us how they do it down in El Mochito. 
Ascendant Resources is on track to become a major player in the zinc market and take advantage of increasing demand from the technology industry in batteries and protective coating.
The company's stewardship of the El Mochito mine in Honduras began in 2016 and looks set to reap major rewards. Operating for almost 70 years (since 1948), the mine has proven consistently rich in lead, silver and zinc deposits. However, ownership changes since the nineties - with their short-term strategies and increased management turnover - led to diminished productivity; something Ascendant is on a mission to improve through a back to basics "mining 101" approach.
It's a practical approach company President and CEO Chris Buncic (a recent recipient of the CIM Bedford Canadian Young Mining Leaders Award) believes will bring dividends. Buncic gained a diverse range of experience before taking the reins at Ascendant (formerly known as Morumbi Resources). A mechanical engineer for six years in the product development field, after he received his MBA from the Schulich School of Business at Toronto's York University, he also spent six years in institutional equity research at two Canadian brokerage firms - Cormark Securities and Mackie Research Capital - before starting out in the mining industry in 2013.
"My financial background helps me with strategy," maintains Buncic. "I can evaluate potential M&A (mergers and acquisitions) transactions and the breadth of what I've done managing cross-functional teams, throughout the reinventions of my career, gives me a good mix of experience which supports my ability to run this company."
With Buncic at the helm, the company's plans for El Mochito are just the start. "Ascendant Resources is a resource company focused on the acquisition of mining assets we think we can extract value from but are priced and financed in a way that we know are accretive to shareholders on a risk-adjusted basis," he explains.
"We go out there to find deals we think we can add a lot of value to and get priced appropriately, or inexpensively. With the El Mochito acquisition, we're executing on that strategy. Our first task is to get the operation back to positive with regards cashflow, and that's on a sustainable basis. Then we can widen our focus to consider other acquisitions in Central America."
Buncic concedes the biggest challenge ahead is to increase the mine's throughput while furthering horizontal development towards higher-grade ore. "We recognised El Mochito had a lot of issues when we took it over," he says. "Under-investment during the sale process has required that we catch up on underground development and infrastructure. We've also made great strides in repairing the relationship between the company and its workers. It was strained through a lack of visible leadership and the general uncertainty brought on by low production rates and few plans for growth."
People power
The El Mochito mine is one of the largest employers in the Honduran municipality of Las Vegas (population, 70,000) and, as a significant contributor to the country's GDP and foreign reserves, Buncic recognises the importance of the mine to its homeland and wants his company to be good corporate citizens. "We communicated our plan to the community to invest in new equipment and restore the operation to its former success. We're proactively working with them, and the union, on an ongoing collective bargaining negotiation."
Buncic is keen to nurture a workforce he knows is integral to the mine's success and stresses their safety is key: "It was a challenge for previous owners Nyrstar as the mine had fatalities in the past. It's critical for us that everybody who comes to work here goes home, so that's a challenge we're ready to meet as we accelerate operations."
When asked what he considers Ascendant's greatest successes so far with the El Mochito project, Buncic is keen to focus again on the workforce: "Gaining alignment with the employees of the mine at all levels of the operation is something we've had success with and will continue to work on. We've shown we'll be a positive force in restoring the mine for our mutual success which has had a positive effect in the community. We've had great support from the local mayor as well as the federal government."
By implementing a series of short term management projects, Ascendant has been able to fix many operational problems to help drive throughput. "An example would be getting our cycle times up in hauling ore to the bottom of the shaft," offers Buncic. "There's a 2,300-ton-per-day concentrator flotation mill that's in great working order, and the shaft has a 4,000-ton-per-day hoisting capacity, so there's no problems getting ore up the shaft, it's really about getting the ore to the bottom of the shaft from the face. It's a logistical and training issue to increase our cycle times; and then it becomes a supervision issue."
Allied to cycle times, Ascendant has implemented critical shift changes on its trucks. "We've gone from three eight-hour shifts to four," he says. "Because the distance from the headframe on the surface to the working face can take 45 minutes to get to and back, then with 30 minutes for lunch, you're losing a lot of time during the day. With that fourth shift, we're changing over at the truck and going from 15 to 22 productive hours in a day. That gets utilisation of equipment up and more ore to the bottom of the shaft."
With greater utilisation comes an even greater need for implementing preventative maintenance programs. With a fleet entering its eighth year of service, Ascendant is moving away from working in "failure mode" and actively tracking KPIs (key performer indicators) related to equipment and making improvements where necessary. This all helps the company to work towards its goal of stability and hitting a production target of 2,200 tons per day or greater.
What lies ahead
Buncic expects El Mochito to continue to operate for several more decades, at the very least, just by exploiting the resource already believed to exist. Taking a long view towards the mine's sustainability is why Ascendant take its corporate social responsibility (CSR) so seriously.
"There were programs in place we're continuing to support," says Buncic. "It's a priority to make sure all stakeholders of the operation - including employees, the local community and the environment - are taken care of. We're supporting locally and nationally with the foundation for CSR in Honduras; we've received eight awards for that due to our initiatives at the mine through AMPAC, the company we inherited.
"The CSR team at El Mochito participates in community development through reinvestment in educational programs and we support a hospital. We're partnering with the local government and local non-profits to construct and operate the Central Educational & Vocational El Mochito. This technical school on site will have several courses on offer ranging from welding, electrical, geology and chemistry to develop local skills in the country. We're also committed to battling low nutritional levels with a school meals program supporting 750 local children. It's vital for us that El Mochito is a mine for Hondurans and that they're considered for important employment roles, which works alongside our strategy of giving El Mochito back to the residents."
Buncic is full of enthusiasm for Ascendant's future and the future of El Mochito. "We have a talented team in place with more than a decade of experience at the mine so we will add exploration to expand the resource," he promises. "Then we will be able to justify expansion of the mill and potentially go north of 3000 tons per day. But we need to make sure that makes sense with our exact pricing and mine-life projections because we're growing a company long term and we would like to grow Ascendant Resources into a really large company!" With his drive and focus, don't bet against it.