Supply Chain & Operations
Best company profiles of 2015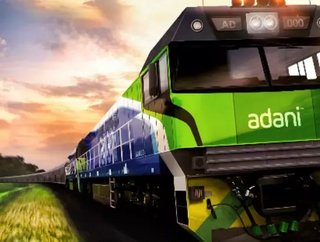 In 2015, Mining Global magazine featured some of the biggest and most polarizing names in the mining sector, including some of the world's largest a...
In 2015, Mining Global magazine featured some of the biggest and most polarizing names in the mining sector, including some of the world's largest and most anticipated projects. As we get set to ring in the New Year, we take a look back at some of the best company profiles 2015 had to offer.
January
Liebherr Australia: Technology and Innovation Driving Efficiency in Manufacturing for Mining
Mining is a major part of Liebherr-Australia's business plan, although the company has several other divisions successfully operating in the country. Since the onset of the mining boom, Liebherr has been extremely successful with earth moving, mining and crane sales, leading to an expansion of their facilities, including a recently completed, dedicated remanufacturing location in Adelaide. 
• Related: 3 Things You Didn't Know about the Liebherr R 9800 Excavator
Liebherr-Australia, part of the global, family-owned company Liebherr Group, began its tenure in Australia in the 1970s with the dealership network. In 1981, the Australian affiliate of the company was officially incorporated, and the commencement of their own operations under the Liebherr name. Liebherr-Australia Head Office moved to the current location in Adelaide in the 90s. Read more
February
EP Minerals: A Long History, A Modern Approach
Over the course of its storied 171-year life, EP Minerals has grown to become one of the more exciting and progressive industrial minerals companies in the United States—and it's just getting better.
Founded in 1843 by Edgar and Stephen Conkling, the company originally went by the name Eagle. In 1916, Judge Oliver Picher merged the company with his own lead mining business to create Eagle-Picher Lead, the forerunner of modern day EP Minerals.
In the years since, the ambitious minerals company has acquired a series of highly valuable assets, such as a large diatomaceous earth (DE) deposit and factory in Clark, Nevada. In 1959, the company commissioned a DE producing plant in Lovelock, Nevada, which remains the largest DE producing plant in the world to this day. Read more
March
Lundin Mining: Creating a Legacy at Eagle Mine
Situated in the western Marquette County of Michigan's Upper Peninsula, Lundin Mining's Eagle Mine is gearing up for an exciting 2015 year.
The underground nickel and copper mine, which was purchased in 2013 from Rio Tinto, has produced more than 218,642 tons of nickel and copper ore since commencing production in July 2014. Over its estimated eight year lifecycle, the mine is expected to produce 360 million pounds of nickel, 295 million pounds of copper and small amounts of other metals.
In building Michigan's first new mine in decades, Lundin is dedicated to safety, protecting the environment and putting local people to work. The mine has been a shining example of the legacy Lundin Mining is striving to create. Read more
April
Adani Mining: Investing in Queensland
With an estimated price tag of $16.5 billion in capex and sustaining capital, the Carmichael coal, railway and port project based in Queensland, Australia, is on-track to build one of the world's largest thermal coal mines, producing roughly billions of tons of coal resources during its estimated 60-year lifespan. The Project is being spearheaded by Adani Mining, the Australia-based subsidiary of Adani Group, and the expectations are as high as the cost.
Located in the north Galilee Basin approximately 160 km north-west of Clermont in Central Queensland , The Project is set to not only benefit the industry but the community  as well. "[The Project] will deliver vital export opportunities for Queensland,[create] 10,000 local jobs,[garner] $22 billion in taxes and royalties, and [provide] crucial work opportunities for small- and medium-sized businesses," said Adani Mining CEO Jeyakumar "JJ" Janakaraj. Read more
May
New Gold: Maximising Assets at Peak Mines in Australia
Headquartered in Vancouver, Canada, New Gold Inc. is an intermediate gold mining company with a focus on environment and social responsibility. The company has a growing portfolio consisting of four producing assets — the New Afton Mine in Canada, the Mesquite Mine in the United States, the Peak Mines in Australia and the Cerro San Pedro Mine in Mexico — and three development projects in Canada and Chile.
Peak Gold Mines has inspired the Canadian miner to do more with less, which includes integrating new systems to optimise overall production and performance. Under this formula, Peak Mines has turned strategy into action by harnessing the creativity and passion of its team while introducing business processes that are lean and continuously improved. The Peak Mines in Australia has been a shining example of the success that incurs from these processes being put into place. Read more
June
Penguin ASI: Canadain Innovation at its Finest
Situated in one of the largest mining jurisdictions in the world, Penguin Automated Systems Inc. (ASI) is quietly constructing the next chapter in the mining revolution.
The Ontario-based tech company—a leading research, development and prototyping firm specializing in custom robotics and automations solutions for underground mining operations—is cultivating a new breed of futuristic concepts for mining: robots.
And while the notion of utilizing robots in mining isn't new, Penguin ASI's combination of knowledge and skilled resources is taking the idea to the next level with cost-effective solutions.With key contracts and new developments in place, the emerging technology company is poised for a breakout year in 2015. Read more
July
Joy Global: Solving Mining's Toughest Challenges
Joy Global knows a thing or two about mining and without them, mining itself would look fundamentally different. From the humble beginnings of Joe Joy, Henry Harnischfeger and Alonzo Pawling; today Joy Global stands as the leading supplier of advanced equipment, systems and direct services for the mining industry. Trading on the New York Stock Exchange (NYSE) since 2011, the global corporation designs and manufactures equipment for both surface and underground mining, used for a variety of applications and minerals.
• Related: Joy Global Shifts into overdrive
Joy Global has a vision; to be a world-class service company delivering the most reliable and productive products, systems and solutions that solve mining's toughest challenges. In order to achieve this, facilities and equipment service centres span six continents and more than twenty distinct countries.  Their mission is clear. Joy Global want to partner directly with customers to enable them to achieve zero harm, the highest production and the lowest lifecycle cost for their mining operations, while making every customer a reference. They are grounded in experience. Grounded in performance and innovation. Grounded in their values; Integrity, Respect, Diversity, Teamwork, Reliability and Performance. Read more
August
Hastings Deering: An Inside Look at the Largest CAT Dealer Network in Australia
Legend has it that the opportunity to launch one of Australia's most impactful organizations occurred by chance: Harold Hastings Deering, a British-based fighter pilot during WWI, reportedly landed his plane in an AEC factory yard and refused to leave until the company had agreed to let Deering distribute their trucks and buses throughout Australia.
• Related: CEO SPOTLIGHT: Dean Mehmet, Hastings Deering
Sounds more like a seized opportunity than an optimized occurrence.
Founded in 1932, the Hastings Deering Group has spent the last 80 years successfully navigating the mining and construction sectors by maintaining a similar sense of ambition and vision. Today, with nearly 5,000 employees spread across four countries, Hastings Deering is the largest Caterpillar dealer network in Australia, and one of the brand's premier distributors across the globe. Read more
September
Austmine: Australia's peak industry body for the METS sector
Austmine is the peak industry body in Australia for the mining equipment, technology and services (METS) sector and is proud to lead such a dynamic and innovative sector. The organization promotes the advancement and competitive positioning of Australian technology and collaboration and innovation in mining and resources. Austmine has been in existence since 1989 and has grown significantly over the past two and a half decades.
The organization currently has over 300 corporate member companies, made up of large OEMs, Engineering Firms and major contractors, innovative SMEs across technology, services, software and equipment and exciting start-ups. Their vision is to make Australia the true global hub for METS and continue to create opportunities for members globally. Read more
October
Zambia's Fifty-Year Copper Future
Zambia has been heavily dependent on copper for decades, and its Copperbelt is probably still the best-known deposit. Today the country is internationally recognised as a premier producer of this product, and is ranked as the world's eighth largest producer of copper. One of the largest mining operations in the country is the Konkola Copper Mines plc (KCM). Indeed KCM is the largest integrated copper producer in Zambia. It is a subsidiary of Vedanta Resources, a company with its roots in India, though now headquartered in London where it is listed on the LSE.
KCM produces finished copper in cathode form which is then sold on the London Metal Exchange (LME). "That is what differentiates us" explains Steven Din, the company's CEO. "Many other operations in Zambia don't take production all the way from the mine to the finished product." This was Vedanta's vision when in November 2004, it became the majority shareholder in KCM, increasing its share to nearly 80 percent in 2008. Over this period, Vedanta invested close to $3 billion, with part of the financing raised by KCM, to realise that vision, installing assets that included a state of the art smelter with a capacity of 311,000 tonnes per annum (tpa) and three concentrators (two at the Nchanga mine in Chingola and one at Konkola mine in Chililabombwe) with combined concentrating capacity of 15.5 million tonnes. Read more
November
Lynas Corporation: The Comeback Kid in Rare Earth
For Lynas Corporation, rare earth elements continue to create huge opportunity, and challenge.
The Australian-based company is putting the finishing touches on a considerable corporate turnaround, traveling a tough road of repositioning itself as a major player in the rare earths market, which has been historically dominated by China.
Driving the turnaround is Amanda Lacaze, appointed CEO in June 2014 . With Lacaze at the helm, Lynas is poised for a breakout year.
Originally formed in 1983, Lynas has gone through a whirlwind of changes in recent years. The company undertook its first mining campaign in 2008, developing the Mount Weld mine in Western Australia, one of the largest and highest-grade known deposits of rare earths in the world.
• Related: [INFOGRAPHIC] Understanding rare earth metals and their importance
"In 2010, rare earths looked like a runaway market with the price spiking at more than six times the current prices," said Lacaze. "Lynas raised significant funding and accelerated construction of the LAMP facility in Malaysia seeking to take advantage of this boom." Read more
December
Rags to Riches: A Klondex Story
Headquartered in Reno, Nevada, Klondex Mines Ltd. is a mining company well-positioned to further its two world-class producing mineral properties: the Fire Creek project and the Midas mine and milling facility.
The company, which was recently approved to be listed on the New York Stock Exchange (NYSE MKT), has recently overcome a whirlwind of challenges and milestones, including the extraordinary achievement of acquiring its Midas assets. The story resembles a modern day tale of David and Goliath.
Previously owned by Newmont Mining, the Midas mine was hitting the tail end of its life cycle, from both a human resources and a capital perspective, becoming what's known as a "non-core asset."
"The acquisition was a natural fit, because not only would it add another producing mine to our portfolio, but it would also cement a long-term milling solution at Firecreek," said John Seaberg, Senior Vice President, Investor Relations at Klondex. Read more
Stay connected! Follow us on Twitter and like us on Facebook