Supply Chain & Operations
BHP divests its Queensland coal mining operations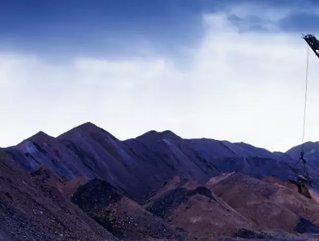 Edgar Basto, President Mineral Australia at BHP, comments on the divestment of its shares in Australian coal mining operations
With major discussions happening in Glasgow this week, at the 26th annual Conference of the Parties (COP26), changes can be expected in the coal industry as mining organisations look for the most effective ways to reach their climate neutral targets. As coal remains responsible for a large portion of the world's electricity—measured to be around 37% in 2019—40 countries have pledged to abolish the use of coal completely. So where does this leave the producers of such commodities? 
BHP divests coal assets
Take BHP's latest update as an example of what we can expect to see over the coming months. Organisations will continue their efforts to decarbonise their value chains and mining organisations may just have the biggest challenge of them all. 
BHP has announced it will divest its 80% share in the Queensland-based joint venture, BHP Mitsui Coal (BMC). 'This transaction is consistent with BHP's strategy, delivers value for our company and shareholders and provides certainty for BMC's workforce and the local community. As the world decarbonises, BHP is sharpening its focus on producing higher-quality metallurgical coal sought after by global steelmakers to help increase efficiency and lower emissions', says Edgar Basto, President Minerals Australia at BHP. 
The operation of BMC will remain the responsibility of BHP leading up to the completion of the sale through its signed Share Sale and Purchase Agreement. As a result of the sale, Stanmore SMC Holdings Pty Ltd—a wholly-owned subsidiary of Stanmore Resources—will receive a 100% share of Dampier Coal Pty Ltd, currently owned by BHP Minerals Pty Ltd—a subsidiary of BMC—for a total cash value that could reach US$1.35bn. 
'South Walker Creek and Poitrel are well-run assets that have been an important part of our portfolio for many years and we are grateful for their contribution to BHP. Under this agreement, BMC will transition to Stanmore Resources, an ASX-listed company that has established relationships with Traditional Owners and strong engagement with their workforce and local communities'. 
Basto also believes that Stanmore will play its part in maintaining the goals that BHP set out for its coal business. 'Stanmore Resources share our focus on safety performance and culture and support Australia's commitments under the Paris Agreement'. 

For more mining insights, check out the latest issue of Mining Global Magazine.