Supply Chain & Operations
BHP embarks on Australian youth support drive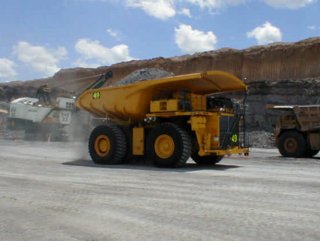 BHP donates $10,000 to five community organisations and supports LGBTIQ+ youth through educational scholarships and mentoring support
BHP's Goonyella Riverside Mine donated $10,000 to five community organisations and initiatives in Moranbah and Mackay as part of a '50 for 50' campaign.
Community organisation Emergency and Long Term Accommodation in Moranbah Inc (ELAM) was one of the five recipients to receive $10,000. Working in partnership with LEAP Driving School, the ELAM team has kick-started a youth driving program to support young people in region to get their driving licence.
ELAM Property Manager and Service Coordinator Tracy Chapman said the organisation was grateful for the donation and what it could do for the community.
"The GRM '50 for 50' community donation enables us to offer this service to youth who may not have otherwise had the opportunity to work towards getting their license," she said. "These driving lessons will ensure they become safe and confident drivers, achieve independence, and ultimately enhance their employability."
LEAP Driving School instructor Andy Suthers is now teaching youths to drive as part of the program with more expected to take up the opportunity in the coming months.
"In order for youth to feel empowered, they need the skills, critical awareness, and opportunities to positively impact their own lives," he said. "Being able to drive is an important life skill that provides many knock on benefits, including employment opportunities."
ELAM hopes to support up to 30 young people through the process to become independent drivers with 13 already driving lessons.
Goonyella Riverside General Manager, Sean Milfull, said: "We hope these funds provide a practical way for people to change their lives. We're honoured to be in a position where we can give back to the communities in which we operate."
BHP supports LGBTIQ+ through educational scholarships and mentoring support
BHP is also supporting young LGBTIQ+ Australians through educational scholarships and mentoring support, via BHP's partnership with The Pinnacle Foundation.
It has supported The Pinnacle Foundation since 2019, becoming a principal partner in 2021, and providing four multi-year educational scholarships – one for each of our major operating areas in Queensland, South Australia, and two in Western Australia.
The foundation is a national charity providing opportunities for young LGBTIQ+ Australians to reclaim their path, and overcome challenges arising from how they identify.
In addition to providing at risk LGTBIQ+ youth with mentoring and networking opportunities to support their future career pathways, the Foundation also awards scholarships to students aged between 18 and 26 to complete fulltime study at public higher education institutions in Australia (university or Tafe) to achieve educational or vocational qualifications in any profession, trade, or the arts.
BHP has been focused on tackling all forms of harassment at its workplaces for some time, but the company still has more to do, Chairman Ken MacKenzie said in a speech in March.

It followed an explosive report released by Rio Tinto which outlined a culture of bullying, harassment and racism at the global mining giant, including 21 complaints of actual or attempted rape or sexual assault over the past five years (click here).