Supply Chain & Operations
BHP warns of tightening global growth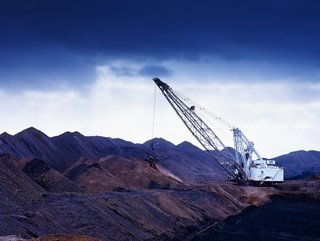 Mining giant BHP is expecting ongoing market volatility and inflation to impact growth as trading report shows static iron ore volumes
The continuing conflict in the Ukraine, unfolding energy crisis in Europe and tightening of monetary policy globally is expected to result in an overall slowing of global growth, BHP CEO Mike Henry has warned in figures releases for the year to June 30.
Despite reporting a record full-year sales volumes at its iron ore business in Western Australia, record copper volumes at Escondida and strong performances at South Australia's Olympic Dam, the mining giant's overall trading figures were static or declined, and it is preparing for tougher times ahead.

Its iron ore volumes of 253.2m tonnes were unchanged on the year before, and copper was down 4%, metallurgical coal down 9%, energy coal down 4% and Nickel down 14%.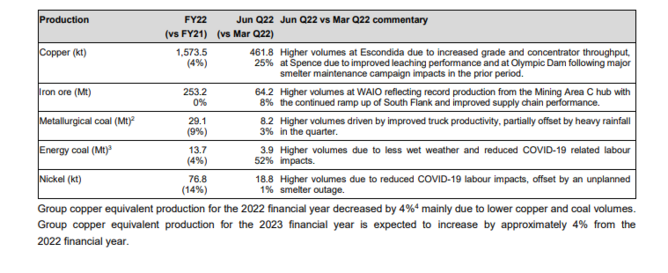 "Broader market volatility continues and we expect the lag effect of inflationary pressures to continue through the 2023 financial year, along with labour market tightness and supply chain constraints," said Henry.
He added that its strong focus on safety, operational reliability, cost control and social value "will help us navigate these challenges".
Queensland metallurgical coal delivered strong underlying performance for the quarter in the face of significant wet weather. BHP is assessing the impacts on BMA economic reserves and mine lives as a result of the increase in coal royalties by the Queensland Government. The near tripling of top end royalties has worsened what was already one of the world's highest coal royalty regimes, threatening investment and jobs in the state.
Its Jansen potash project in Canada is tracking to plan and it is working to bring first production forward to 2026.
Also during the year, BHP merged its petroleum business with Woodside, completed the sales of BMC and Cerrejón, and decided to retain New South Wales Energy Coal until the cessation of mining in 2030 subject to relevant approvals, as well as unifying its corporate structure.
BHP's Spence Copper mine will receive the world's first carbon neutral conveyor belts in August from China's Wuxi Boton as part of an exclusive pilot project between the two companies (click here).