Supply Chain & Operations
Copper Mountain Mining quashes Eva Copper sale speculation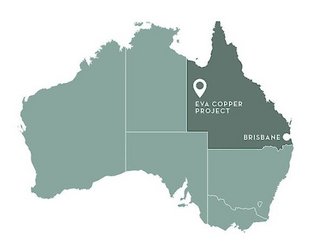 Copper Mountain Mining says it has 'no pending transactions' with respect to the Eva Copper Project amid media speculation that it could be sold
Copper Mountain Mining Corporation has issued a statement ruling out selling its development-stage Eva Copper Project in Australia amid media speculation that it could be sold.
"The company notes that it regularly reviews strategic opportunities to enhance shareholder value, and that there are no pending transactions with respect to the Eva Copper Project of any nature to note at this time," it said in a brief statement.
Eva Copper is a lucrative asset in Queensland, covering an extensive 2,100sqkm highly prospective land package in the Mount Isa area, which is projected to yield 100 Mlbs of copper and approximately 14 koz of gold annually.
The 15-year mine life project is envisioned to be a conventional open pit with a conventional crush, grind, flotation circuit, accessible by air and road, with sufficient water and power available through a 220kV powerline, and anticipates 87% copper recovery.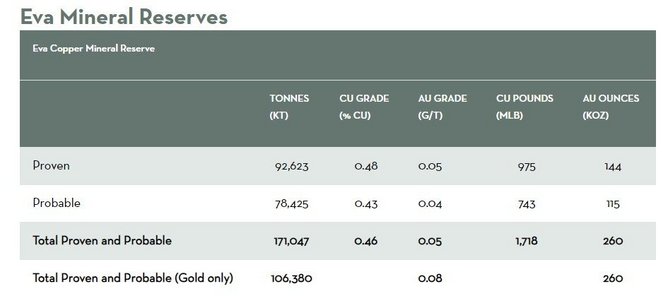 Last December the company approved the construction plan for the Eva Copper Project, subject to 80% of detailed engineering being complete, project financing and COVID-19 restrictions being lifted. Based on this schedule, commissioning of Eva is expected to be in late 2024.
Copper Mountain Mining Corporation has received the 2022 Towards Sustainable Mining Environmental Excellence Award in recognition of its Electric Trolley Assist Project focused on reducing carbon intensity and minimising environmental impact.
The Trolley Assist installation at the Copper Mountain Mine connects haul trucks to clean BC electricity and will displace approximately 400 litres of diesel and 1 tonne of carbon dioxide each hour per truck up its main haulage ramp (click here).
The new technology is anticipated to reduce Copper Mountain's carbon emissions by at least 30% over the next five years and is a key contributor towards the company's goal of net zero carbon emissions by 2035.
Don Strickland has returned to the role of Chief Operating Officer from Executive Vice President, Sustainability, effective immediately.