Supply Chain & Operations
Copper supply squeeze on horizon as China's demand grows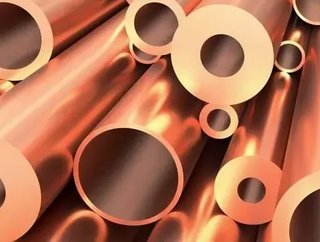 The global copper market is on course for a significant surge in prices, fuelled by Chinese demand and diminishing exchange inventories...
This week copper reached a two-year high of $6,800 a ton. A growing number of copper market analysts and traders are of the opinion that prices are about to rise even further, in light of the declining spot reserves. 
To a considerable extent this has been caused by unprecedented appetites from Chinese enterprises, as they emerge from the industrial lockdown brought about by the coronavirus pandemic. With factories now producing cars, household appliances, smartphones and electrical cables at accelerated rates, China's Caixin manufacturing purchasing managers' index for August reached its highest reading since January 2011.
In 2011 copper prices reached a record $10,190 a ton. Analysts from Citigroup this week have advised clients that if stockpiles dwindle to 2011 levels then a price of $8,000 is possible.
A fund manager at Red Kite Capital in London, George Daniel, is part of this consensus. He commented: "China has been sucking everything up. It feels like we're getting into a period where there's just no copper around."
The current situation mirrors that of the early 2000s, the last time that Chinese companies bought up serious amounts of copper. 
Copper inventories on the London Metals Exchange are currently at their lowest levels in 15 years. A year ago, reserves would have lasted their users for five days; now it is little more than a day. 
Previously, it was possible for copper stored in other parts of the global supply chain to be diverted to the exchange's storage depots. But now there are signs that copper is not able to flow back to the bourse as freely as before, so strong is the demand from China.