Supply Chain & Operations
Endeavour Mining acquires Teranga Gold Corp in £1.40bn deal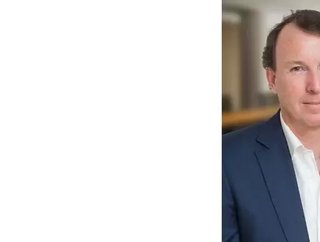 West African mining companies combine to crate a new top 10 senior gold producer with an average annual production of more than 1.5 million ounces...
Endeavour Mining Corporation has entered into a definitive agreement to acquire Teranga Gold Corporation in an all-share transaction worth £1.40 billion.
In a joint news release, the companies say the combination creates a new top 10 senior gold producer with an average annual production of more than 1.5 million ounces, lower production costs, and six core operating mines across three West African countries – Senegal, Cote d'Ivoire, and Burkina Faso.
Existing Endeavour and Teranga shareholders will own approximately 66 percent and 34 percent respectively of the combined company on a fully diluted in-money basis. Teranga common shares will be exchanged at a ratio of 0.470 Endeavour ordinary shares for each one Teranga common share (the "Exchange Ratio"), according to the statement.
The Exchange Ratio represents a modest premium of 5.1 percent based on the closing price of Endeavour and Teranga's shares on the TSX on November 13, 2020 and 9.4 percent based on the 20-day volume weighted average price of both companies for the period ended November 13.
Sébastien de Montessus, President and CEO of Endeavour, said: "The combined entity will become a new senior gold producer and enjoy an improved capital markets profile, underpinned by a healthy balance sheet and strong cash flow capabilities to support a sustainable dividend."
The new entity will also have an industry-leading development pipeline of six greenfield projects (Fetekro, Golden Hill, Afema, Kalana, Bantou and Nabanga) and the largest exploration portfolio across the underexplored West African Birimian Greenstone Belt, the release adds.
It will also be able to leverage Endeavour's West African operating model to extract significant financing, operating and capital synergies across all of Teranga's assets:
Sabodala-Massawa, in Senegal, to become a flagship asset alongside Ity and Houndé with the potential to become a top tier asset given its high grade, low cost, long mine life, large reserves and significant exploration potential
Wahgnion, in Burkina Faso, to add immediate production and cash flow diversification, benefiting from significant operating cost and efficiency synergies as part of Endeavour's West African platform with the potential to unlock additional value through exploration and asset optimisation
Golden Hill, an advanced exploration project in Burkina Faso, is situated within trucking distance of Endeavour's Houndé mine and offers potentially significant capital and operating synergies through its development as a satellite operation
Afema is a very rapidly advancing and promising exploration project in Côte d'Ivoire, with strong exploration results expected to be announced in the coming weeks, as well as a maiden resource in the first quarter of 2021
The new entity will also have the ability to leverage a strong integration platform already in place as, following the C$1 billion acquisition of SEMAFO in July, Endeavour completed a comprehensive evaluation of its organizational structure and capabilities.
Richard Young, President and Chief Executive Office of Teranga, says: "We have taken Teranga from a single asset producer to a low cost, mid-tier gold producer over the past few years. 
"This combination with Endeavour, strongly supported by our two largest shareholders, allows Teranga shareholders to benefit from an improved valuation as owners of a best in class senior gold producer with among the lowest costs as well as among the best balance sheet, free cash flow yield, growth pipeline and dividend yield," he concludes.