Supply Chain & Operations
Eurasian Resources Group raises copper and cobalt to China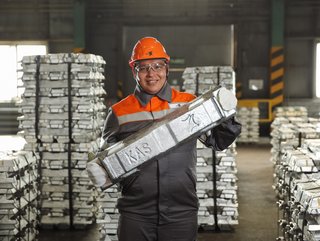 Eurasian Resources Group confirms increasing supplies of raw materials needed for China's pathway to a greener and more consumption-driven economy
Eurasian Resources Group (ERG) is increasing the supplies of raw materials such as copper and cobalt strongly needed for China's pathway to a greener and more consumption-driven economy, it confirmed in the recent Boao Forum for Asia Annual Conference 2022.
Benedikt Sobotka, CEO of ERG, presented the results of ERG's cooperation with its stakeholders in China and ERG's future vision at a session entitled "Towards Carbon Neutrality: Business Sector on the Move," where he spoke alongside CEOs of other leading organisations with business interests in China, including Elizabeth Gaines, CEO of Fortescue Metals Group; Jifan Gao, Chairman of Trina Solar; and Samson Khaou, Executive Vice President, Asia Pacific at Dassault Systems.
During the discussion, which was moderated by Wang Guan of CGTN, the participants discussed China's importance as the world's largest consumer of industrial metals and noted that rising demand for the materials of the future can lead to a commodities super-cycle.
China's 'new infrastructure' construction plan, which is focusing on charging piles for new energy vehicles, 5G base stations, ultrahigh voltage power and intercity high-speed railways, is likely to boost demand for metals like copper and cobalt.

ERG became one of the first participants of the Belt and Road Initiative and even before the "Belt and Road" was officially put forward, the Group had already instituted EPC cooperation with China.
In the 2000s, the Group launched and then expanded its aluminium smelter in Pavlodar, Kazakhstan, which remains the only producer of high-grade primary aluminium in the country.
Since then, ERG has signed a number of other landmark agreements with Chinese partners, including for the construction of Metalkol RTR copper-cobalt reprocessing operation in the DRC, which has reached production levels close to its design capacity last year and is now the world's second largest standalone cobalt producer.
ERG is a leading diversified natural resources group with integrated mining, processing, energy, logistics, and marketing operations across 15 countries.
ERG is the world's largest high-carbon ferrochrome producer by chrome content and among the principal copper and cobalt suppliers. It is also one of the largest suppliers of alumina and iron ore in Eurasia and the only producer of high-grade aluminium in the Republic of Kazakhstan.
In Africa, ERG mines and processes copper and cobalt ore and produces copper and cobalt hydroxide. It has recently launched Metalkol Roan Tailings Reclamation (RTR), a major tailings reprocessing operation in the Democratic Republic of the Congo. Metalkol RTR has become the world's second largest standalone cobalt producer and is also a large producer of copper.

The group has further development projects in thermal coal, manganese, platinum, bauxite and fluorspar in South Africa, Zimbabwe, Mali and Mozambique.