Supply Chain & Operations
Everything you need to know about Mining Indaba 2016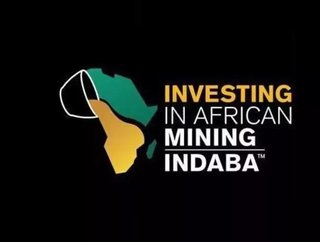 2016 will be an exciting year for mining events but none more exciting thanInvesting in African Mining Indaba. For 20 years, the annual conference has...
2016 will be an exciting year for mining events but none more exciting than Investing in African Mining Indaba.
For 20 years, the annual conference has served as the pathway for foreign investments into Africa's mining value chain. Dedicated to the capitalization and development of mining interests in Africa, Mining Indaba has become the world's largest mining investment event and the largest mining event in Africa, and this year's event is sure to surpass expectations.
The three-and-a-half-day conference (February 8-11, 2016) will be held at the Cape Town International Convention Centre (CTICC) in Cape Town, South Africa and offer a comprehensive schedule of presentations, panels and breakout sessions from top global economists, industry analysts and mining management.
Facts and Figures of Mining Indaba
• 20+ Years of establishment
• 7,000 + of the most internationally-diversified and influential professionals in African mining (2013 record breaking year)
• An average 100 countries & territories across six continents represented annually
• 45 African and Non-African Government delegations in participation
• 2,300 international companies represented in the delegation
• 400 (approximately) sponsoring companies representing an impressive sampling of the world's largest mining companies by market cap
• Billions of dollars of foreign investment have been channeled into the African mining value chain throughout the last 19 years of the annual Mining Indaba. The successful collaboration amongst the organizers, the South African and many other African governments, and Mining Indaba's partners have led to this success
• R610 million in revenue has flowed directly to the local Cape economy throughout as a result of Mining Indaba (tracking from 2007-2015). This revenue includes hotels, tourism, shopping, golf and more
• 5,000 direct and indirect jobs have been created as a result of the Mining Indaba (tracking from 2007 through 2015)
• 20,000 hotel room nights sold across 40 accommodations sites in the immediate cape area
• 100 percent commitment by the organizers of Mining Indaba to partner with suppliers in South Africa who are currently or in the process of BEE certified
What's Happening
This year's event will feature programs from the leading representatives from the mining investment community, including the world's largest mining houses and Government ministries, to share insights into how the sector can drive investments and capitalize on the opportunities available to Africa's mining industry. 
All conference programs will provide extensive insight on how investors, governments, and corporates can come together to take a close look at how they can improve operational efficiencies, evaluate how to best mitigate risks associated with investing in the sector, and to identify the critical partnerships for ensuring the development and future sustainability of mining in the years to come. Mining Indaba has assembled an outstanding array of global and regional industry leaders and experts to reflect investment opportunities currently available as well as those beyond the current mining cycle.
Key industry leaders and C-level executives confirmed to speak:
Not to be outdone, Mining Indaba 2016 will include a range of new and interactive programs to educate and engage attendees. 
• Investment Discovery Forum (IDF): This was incorporated into Mining Indaba as a conference track which is specifically targeted at the investors.
• More market themed panels: The integration of the commodity review into the main stage content will present more opportunity for mining companies to                       participate in panel discussions on the main stage.
• Corporate mining presentations– These will be largely made up of 3 x 15min corporate presentations followed by a panel discussion between the three CEO's that         have delivered their presentations.
• Country Case Studies (formerly named Geocentric Investor Clinics) – These will target specific countries in Africa with interesting stories and will include a                   combination of expert insights, investors, government and companies actively mining in a specific country.
• MI Young Leaders Career Development Program: This program offers complimentary opportunities for graduates to come to the conference and meet with mining         companies. This will include a series of presentations on career development as well as a meet and greet with a few CEOs of mining companies.
• Speed networking: This will consist of 3x30 minute speed networking sessions in an allocated area on the exhibition floor. They will be commodity specific and the       individuals participating will be given two minutes to make introductions/exchange business cards before being asked to rotate.
• Networking roundtables: There will be 8-10 round tables running from 11:30 to 13:30 on Tuesday and Wednesday, and 40 minutes will be allocated to each discussion   before delegates will be asked to rotate to a different table. The round tables will be 'Sustainability' themed on Tuesday and will address 'Infrastructure development'     on Wednesday.
Sponsors
Mining Indaba features the who's who of the mining sector with the world's major mineral producers, developers and explorers are all represented. For networking and deal-making the event has the world's leading banks, insurance companies, law firms, engineering, procurement and logistics operations, and many African governments and regional and international agencies participate to make Mining Indaba a well-rounded event that produces profitable results. Notable sponsors include: Caterpillar, Cummins, Ivanhoe Mines, Anglo American, the Australian government, the Canadian government, Newmont Africa, Rio Tinto, Orica, and Randgold Resources.
What: Investing in African Mining Indaba 2016
Where: Cape Town, South Africa. Event will be held at the Cape Town International Convention Centre (CTICC)
When: February 8 – 11, 2016
Tickets: Fee schedule rates are valid when a registration is completed and paid in full before the tier expiration date. If completed registration fees are not paid in full before the next tier begins, a fee increase to the next tier will apply.
For more information go to www.MiningIndaba.com. 
Stay connected! Follow us on Twitter and like us on Facebook