Supply Chain & Operations
Gemcorp and Endiama Mining launch diamonds joint venture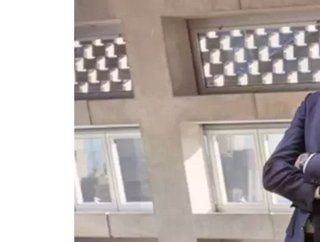 The agreement covers developing the Mulepe diamond deposit in Lunda Norte, Angola and is Gemcorp's first diamond mining investment in Sub-Saharan Afri...
Gemcorp and Endiama Mining have entered into a joint venture to develop the Mulepe diamond deposit in Lunda Norte, Angola.
The partnership foresees Gemcorp will own 75% of the business and Endiama 25% and alongside funding the pilot project, the independent investment management firm will oversee operations.
At full production, the project is expected to process around 3 million tons of kimberlite per annum with a total capital investment estimated at over US$150m. 
The Mulepe site contains significant kimberlite and alluvial deposits and would provide employment and commercial opportunities in the remote region. Workers will be requied in management, mining, plant and camp operations.
Atanas Bostandjiev (pictured), CEO, Gemcorp - which has $1.75 billion in assets currently under management - said the partnership is another example of its belief in Angola's economic future. "Our experience in project funding and development, coupled with our commodity trade expertise in Sub-Saharan Africa, means we are well placed to deliver on this project," he said. 
Ganga Júnior, President of Endiama, said the partnership marks another important step towards diversifying the Angolan diamond sector across the entire value chain. 
"We are pleased to be working with Gemcorp on what will be its first diamond exploration activity in the country – it is a project that will certainly contribute to the development of Angola, representing a strong sign of the opening of the sector to foreign direct investment."
The Mulepe project is Gemcorp's first investment in diamond mining in Sub-Saharan Africa, and has a strong track record of successfully managing large-scale projects in Angola, including the Cabinda Oil Refinery. The first 30,000bpd phase should be ready by late 2021.