Supply Chain & Operations
Glencore year in review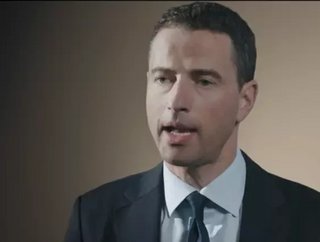 As the year draws to a close, we cast our eyes over developments at Glencore and outline key sustainability strategies
Business model 
As a global producer and marketer of commodities, Glencore is uniquely diversified by geography, products and activities. Integrating our marketing and industrial business sets us apart from most of our competitors in creating an enhanced entrepreneurial focus on value generation. It aims to be a leader in enabling decarbonisation of energy usage and help meet continued demand for the metals needed in everyday life while responsibly meeting the energy needs of today.

Glencore's biggest shareholders are Qatar's sovereign wealth fund, former chief executive Ivan Glasenberg and BlackRock. Together with former executives they own more than 40% of the company. Chief executive Gary Nagle was appointed in July, succeeding Glasenberg, who led the company for 19 years. Formerly Nagle ran its coal assets division.
Sustainability goals
Glencore recently published its 2021 Climate Report on its website. During 2021, it strengthened its commitment to reducing its total emissions footprint – Scope 1, 2 and 3 – and its revised targets are 15% by 2026 and 50% by 2035 (both based on 2019 levels), and aims to be net zero by 2050.
Addressing the challenges won't happen overnight. The Hail Creek coal mine leaked an estimated 230,000 tonnes of methane a year in 2018 and 2019, according to researchers with SRON Netherlands Institute for Space Research.
Nagle has defended the company's plan to run down its coal mines but said he would be prepared to spin off the business if it became a problem for its biggest shareholders, according to the Financial Times.
Today it allocates around 75% of capital expenditures to transition metals. Its new Climate Change Taskforce (CCT) is responsible for overseeing climate strategy and progress involving climate commitments. 
The first steps were recently taken towards the construction of the Drinking Water and Sanitation System in Espinar Province, Peru. Financed by Compañía Minera Antapaccay through Peru's Work for Taxes scheme, when completed this project will provide 24-hour clean drinking water to 63,000 people.
Key developments in 2021
In 2021, Glencore signed long-term supply agreements signed for green aluminium and cobalt, including Natur-Al aluminium to Hammerer, partially recycled cobalt to FREYR and the long-term supply of cobalt to Britishvolt. It also signed an MoU with China Huaneng for cooperation on CCUS technology, commencing with its CTSCo project in the Millmerran power station in Australia.
Cobalt is essential for the batteries that power our EVs, and is therefore set to play an important role in the future of motorised transport and connectivity.
Glencore and Evolution Mining entered into a binding agreement for the sale and purchase of Glencore's 100% interest in Ernest Henry Mining, the owner of the Ernest Henry Mining (EHM) copper-gold mine in Queensland.
Its ferrochrome production has increased by two thirds so far this year. Like nickel, ferrochrome is essential for the production of stainless steel, which in turn is an indispensable material for building and sustaining the trains and railways that take us from place to place.
Q3 volumes
895,000 tonnes of copper
855,800 tonnes of zinc
71,100 tonnes of nickel
23,400 tonnes of cobalt
76.3 million tonnes coal production
2022 forecasts
The miner forecasts copper production at 1.22 million mt in 2021; 1.15 million mt in 2022; 1.18 million mt in 2023; and 1.12 million mt in 2024, according to S&P Global Platts, with cobalt production forecasted at 35,000 mt this year, rising to 48,000 mt in 2022, and 50,000 mt/year in 2023 and 2024.
Glencore has hired Morgan Stanley commodity research analyst Susan Bates, who will start in the new year, according to a Bloomberg report.