Supply Chain & Operations
Global mining industry suffering a major skills shortage problem, Chamber of Mines finds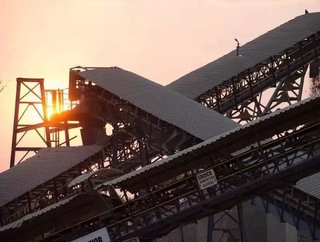 The Chamber of Mines in Zambia has discovered that the global mining industry is facing its most significant skills shortage in decades, not just in Zam...
The Chamber of Mines in Zambia has discovered that the global mining industry is facing its most significant skills shortage in decades, not just in Zambia but the world over.
The report cites that the "exponential growth in global mining production in the last 20 years that has drained the global talent pool; the industry has become the victim of its own success."
The mining industry can and has historically played a key role in the employment opportunities within a country. As it stands, mining typically contributes around 1-2 percent of a country's total employment. That however, leaves plenty room for growth.
However, when indirect and induced employment resulting from the multiplier effect is included, this can jump to 3-15%.
So, what are the reasons for such a skills shortage?
One: the massive rise in global mineral production over the past 20 years – mainly to meet rising demand in China – has drained much of the world's mining talent pool.
Two: the global mining industry is experiencing its biggest retirement wave in many decades, with up to half of the people in key skill categories nearing retirement. For one example, Canada, one of the world's largest mining countries, is facing a demand for up to 49 000 people in the next decade to replace retiring workers, according to the country's Mining Industry Human Resources Council.
Three: harsh working conditions, remote locations and long working hours mean mining is no longer as attractive a career option as it once was.
A message from the frontline: Mining in Zambia
We spoke with Jackson Sikamo, Country Manager for Chibuluma mines, a subsidiary of Meteorex, in Zambia;
Mining companies are demonstrably doing a lot in the area of skills development with interventions at all levels of the skills development cycle from primary education to secondary to tertiary (University and Colleges) with apprenticeships included for hands on skills development. 
These interventions are mainly CSR driven with the type of training done being "needs" driven with a view to bridging the skills gap.  The success of these interventions is mixed.  Most of the mining houses do not have the traditional university or college graduate development programs which were so successful in the 60's, 70's, 80's, and part of the 90's.  The absence of these graduate development programs has resulted in failure to convert the graduates into "contributing and motivated" mining professionals and most of them have not been able to stay in the industry and therefore creating the challenges we are facing today.
The above scenario is also obtaining in Zambia although in Zambia with a very long and rich history of mining the skills gap is not so severe as long as the mining companies are prepared to cultivate the already available pool of local professionals (in Zambia and in the diaspora) both experienced and inexperienced. 
At Chibuluma although we are small, we still require all the necessary skills in the areas of Safety, Occupational Health, Environment, Community, Exploration, Mining, Processing, and Product Marketing and Sales with our parent company providing direction and technical advice whenever necessary. We have been able, in the recent past, to take fresh college and university graduates from local institutions whom we have trained and successfully converted to professionals with pleasing performance levels.  Some of them have left us and joined some of the big mines where they have performed successfully.
In my view, yes, there is a shortage of skills and there are skills gaps, but this is an opportunity for mining companies to take a long-term view and enhance their skills development programs.  The mining companies in Zambia are doing this.  Mining companies have invested in skills training schools/centres.
In addition, the mining companies are closely collaborating with the local colleges and universities to ensure alignment between industry needs and the programs of study being offered by the institutions. On the government side and in order to put more focus on skills development, from January 2017 a Skills Development Fund has been set up to mobilise resources from all players through a Skills Development levy.  This, it is hoped will enhance the current efforts being undertaken in skills development for the country in general and for the mining industry specifically.