Supply Chain & Operations
GUIDE: 3 Things To Remember Before Outsourcing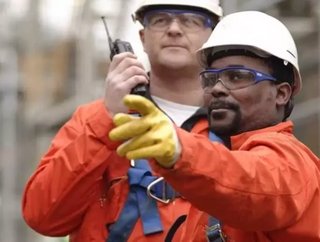 The mining sector is a highly competitive, highly profitable global business. Mining companies are continuously looking to implement newer operation mod...
The mining sector is a highly competitive, highly profitable global business. Mining companies are continuously looking to implement newer operation models into practice, finding more ways of increasing productivity, reducing costs and improving effectiveness.
This process is forcing management teams to confront tough choices on how to balance the needs of the individual mines as well as the broader scope of corporate goals for boosting enterprise value. Due to the remote locations, mine lifecycle, limited and specified supply market and challenging production, the industry is full of facets for outsourcing. 
The key theme here is differentiating what should, and shouldn't, be outsourced. 
Understand your needs
Outsourcing is the practice of using outside firms to handle work normally performed within a company.
The first step in outsourcing is identifying the company's needs. According to Niskanen Salla from the University of Oulu, outsourcing in the mining industry is guided by two contextual factors: the production factors and the capacity-based factors. The key for mining companies is to identify and assess how critical outsourced processes are to the organization.
The outsourcing process is detailed in a five stage process model. The first stage is identifying the noncore and core activities and analyzing the possible scope of the outsourcing as well as risks and benefits. Mining companies should always retain complete control over its core functions.
Second stage is the evaluation of desired criteria from suppliers. The third stage is the selection and negotiation of an agreement with suppliers with the fourth stage being the implementation of suppliers. The fifth and final stage is supplier performance with possibilities for continuous improvements.
To be strategic companies must first look for overall business improvements rather than simple cost cutting measures. Focusing on central activities for organizational success is the first step in identifying potential outsourcing needs.
Mining operations consist of a number of processes, which vary in importance depending on the type of mine and mineral being mined. Large teams of specialists are often required, and specialist consultants are more likely to be able to provide and coordinate such a team.
Potential benefits of outsourcing
By outsourcing certain job functions, companies can spend more time concentrating on goals, achieving better customer satisfaction and therefore earning better profits. When done right, the benefits of outsourcing can be paramount.
Benefits include more innovation, quality, independence, reduced overheads, choice and continuity. Outsourcing allows companies to reap the benefits of comprehensive services and added expertise.
Accenture, for example, provides mining companies with outsourced support services in a variety of commercial and IT areas. Their outsourcing application can support SAP and Ellipse applications and help mining companies create IT organizations that can control costs while delivering improved services.
Recently, Accenture teamed up with a major mining company to revitalize its automation, instrumentation and controls of the unitary operations of one of its bottleneck plants. Accenture conducted a production analysis and was able to identify potential production gains and cost reductions for the plant. In return, Accenture was able to decrease in process variability by 1.3 percent, increase equipment production availability by 1.8 and 3.3 percent and decrease water use by 2.1 percent.
Outsourcing equipment is another viable option for mining companies. If a company owns its own equipment it would typically need to employ a maintenance team to maintain the complex, automated equipment. This would obviously result in increased costs. By outsourcing equipment needs, companies can therefore save on capital costs.
Another benefit is companies have more time to manage areas in its core focus. With cost saving space of outsourcing, there is more available capital for other operations.
Do's and don'ts for outsourcing
Before selecting an outsourcing partner mining companies should consider certain factors. Do you and your selected partner share the same values? Does the external provider have a proven reputation? What is their financial stability? How much experience do they have?
When correctly used, outsourcing can serve as a useful tool in bolstering performance, profits and efficiency. Some do's and don'ts to remember when choosing what functions to outsource and who to partner with:
Do: use outsourcing as a leaner way to grow with less overhead: To maximize the benefit of outsourcing, mining companies should use it to expand their talent pool as well as save money. This allows companies to quickly adjust to changes in demand, attract better workers and stay current with technology.
Don't: outsource core workers or job functions: Core employees are the underlying center of your organization. Don't outsource them. They help to drive and direct the process and projects of your company. Keep the talent you have.
Do: outsource skills or expertise you don't often need: Don't pay for the things you don't need or use often. One of the biggest benefits of outsourcing is attaining experienced services. Companies should outsource skills or expertise they don't often need; tools and technologies they don't own; or special cultural, geographic or industry expertise.