Supply Chain & Operations
Industry bodies call for resumption of mining in Goa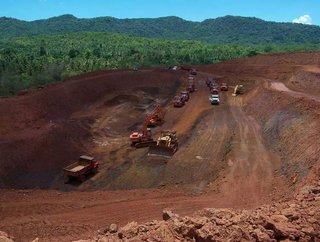 GMPF and CII say central and state governments need to restart operations in light of economic damage caused by COVID-19 pandemic...
Goa Mining People's Front (GMPF), a body representing the south India state's mining industry, has appealed to central and state government to restart mining activities by the end of the month.
Mining came to a halt in March 2019 after the Indian Supreme Court quashed 88 leases and banned extraction of fresh iron ore.
This followed a ban by the Indian Supreme Court in 2012 following the unearthing of a £3.54 million scam by a judicial commission appointed by the central government. Operations resumed in 2015 with restrictions but were then stopped after the apex court found the lease irregularities.
"We strongly urge ... the Chief Minister of Goa to stick to his assurance of (finding a) solution for Goa mining crisis by end of December 2019," said GMPF president Puti Gaonkar Gaonkar.
"Recently we have heard announcements through statements attributed to various MLAs in the state regarding the intention of the state to form state-run Mining Corporation for resumption of Goa mining but it does not seem to be a feasible solution as the Mines Ministry in its IA (interlocutory application) stated that there is a likelihood of conflicting rights being created unless the challenge to Abolition Act is decided by the Supreme Court."
Gaonkar emphasises that state-run corporations do not have the necessary expertise to conduct mining activities in Goa.
"We are firm on our demand of legislative amendment or a judicial solution ... for resumption of Goa mining. If the government fails to meet the deadline of this month end for recommencement of mining activities, they must provide relief package to all mining dependents from next month onwards," he asserts.
Mining is one of two major sources of livelihood in Goa, alongside tourism - which itself has suffered from the pandemic - and the complete shutdown has adversely impacted the livelihoods of more than 300,000 people.
When the mining industry was at its peak, mining extraction, trade and export accounted for 30 per cent of the Gross State Domestic Product (GSDP).