Supply Chain & Operations
INSIDE VIEW: How Anglo American manages Community Relations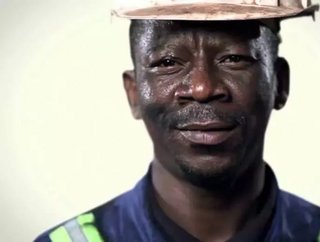 The cold hard truth is community relationships matter. The ability to sustain rapport with surrounding areas can almost guarantee the success a mine sit...
The cold hard truth is community relationships matter. The ability to sustain rapport with surrounding areas can almost guarantee the success a mine site, and company, will have. Things like worker strikes and protests have shown the effects bad relationships can have on mining companies – and it's not cheap.
A recent study by the University of Queensland concluded the costs associated with protests and community misunderstandings can account to roughly $20 million a week in delayed production. It's not something mining companies can just sniff their nose at. The ability to effectively negotiate and compensate a community is parallel to the overall success, and time life, of a mine site. Without it, the effects can be catastrophic.
Anglo American approach
Headquartered in the UK, Anglo American has launched a slew of initiatives aimed at instilling meaningful community programs and training. The company boasts some of the largest sustainable development and community engagement programs in the industry, each one chock-full of ways to benefit surroundings areas and people – both environmentally and economically.
"We believe we can deliver significant social and economic value to the communities where we operate, helping us build constructive and long-lasting relationships with them," says James Wyatt-Tilby, Head of External Communication at Anglo American.
"With 95 percent of our operations in developing countries, we know the most significant contribution we can make to communities is through leveraging our core business to make a positive development impact," says Wyatt-Tilby.
Anglo American's responsibilities extend beyond the earliest stages of exploration. The company is engaged with communities long after the life of a mine, helping communities blossom and reach new economical feats. Anglo American is also part of the UN Global Compact, a strategic policy initiative aimed at aligning business operations and strategies with ten universally accepted principles including human rights, environmental stewardship, labor rights and anti-corruption.
The Social Way
Anglo American implements the Socio-Economic Assessment Toolbox (SEAT) to access impact and community needs. Launched in 2003, the program seeks to contribute to the social, economic and institutional development of the communities in which Anglo operates. The SEAT program ensures the company isn't merely conforming to requirements, but setting new benchmarks in essential areas for communities to thrive.
"SEAT is a seven-step assessment methodology that provides us with guidance and tools to manage the socio-economic impacts, both positive and negative," says Wyatt-Tilby. "The overall aim is to better meet the community's needs as well as build trust and foster greater transparency and accountability."
According to Wyatt-Tilby, the program also works to keep community relationships intact and moving ahead.
"The SEAT program has evolved over time, receiving key input from NGO partners including CARE, Fauna & Flora International, International Alert and Habitat for Humanity, leading organizations on social performance management, and internal experience and case study analysis."
Anglo American is also working to support local economies. The company's enterprise development programs have supported more than 48,000 SMEs, 76,000 jobs and invested more than $100 million into communities in which they work in.
"We don't just provide funding for the entrepreneurs," says Wyatt-Tilby. "We also provide ongoing mentorships, which differentiates our programs from others. Although we have a global enterprise development strategy, each of our programs is adapted to suit its local environmental.
Frontline community engagement and benefits
According to Wyatt-Tilby, employees at mine sites play a crucial role of implementing strategies the company's leadership articulate. They are the face of Anglo American and essentially the frontline of community engagement.
"We implement diverse initiatives to raise levels of understanding among our social and line managers on how to manage core business activities in a way that reduces social risk, delivers local benefits, and leads to community and government support."
Adapting with its SEAT program, Anglo American employees are properly trained to deploy initiatives to raise levels of understanding and manage activities that reduce social risk, deliver local benefits, and leads to community and government support.
"In 2011, for example, we provided SEAT training to 306 participants. Our training took place to support business development in Mongolia and China," says Wyatt-Tilby.
And the benefits are easily transparent.
In 2011, Anglo American launched a regional stakeholder dialogues process at its Quellaveco copper project in Peru. The company wanted to address civil society concerns about potential impacts of the project, and negative effects on water. After concluding the company came to a series of commitments to change some of its processes. This included mine closure plans to better meet the expectations of the community; additional infrastructure works to increase water availability for agriculture; and local hire, supplier and enterprise development initiatives.
"On being a development partner of choice, our chief executive, Mark Cutifani, has said, "As custodians of much of the world's mineral resources, the mining industry has a responsibility to ensure that the benefits of mining can be seen and felt by the countries in which we operate, in particular, by our host communities. The purpose of mining is to deliver the minerals and the metals the world needs for its continuing development. Our objective as a company is to do so in such a way that we can make a real and positive difference for people today, and in years to come," says Wyatt-Tilby.
The impact a mine can have on surrounding areas – both socially and environmentally -- is paramount. Companies like Anglo American are living proof mining companies can operate effectively while giving back to local surrounding communities.