Supply Chain & Operations
Interview: Paul Littman, Group Manager Procurement of Coal Assets at Glencore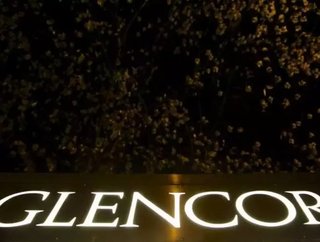 On 26thFebruary 2015, Paul Littman, Group Manager Procurement, Coal Assets at Glencore will bejoining Austmine in Sydney to give a presentation on Glenc...
On 26th February 2015, Paul Littman, Group Manager Procurement, Coal Assets at Glencore will be joining Austmine in Sydney to give a presentation on Glencore's coal projects in the Hunter Valley, Colombia and South Africa and share insights into their procurement practices outlining various entry points into the supply chain. Before the event, we caught up with Paul to get his thoughts on two pressing questions:
What in your opinion are the biggest opportunities for mining equipment, services and technology providers in the coal market right now, with miners' focus on OPEX?
The Australian coal industry is facing some of the toughest market conditions seen in more than 10 years. We've seen lower coal prices, high costs and a robust Australian dollar, including additional imposts such as increased royalty rates and the carbon and mining taxes. This makes the current operating environment very tough. We are looking to our suppliers to identify new or alternative products and services that will reduce our costs and improve our productivity while maintaining our absolute commitment to operating in a safe and sustainable manner. In addition, we expect our suppliers are able to identify opportunities in their own businesses that reduce their costs, with these benefits shared with Glencore. We expect our suppliers to be as rigorous in identifying sustainable cost reduction opportunities as we are.
What are your biggest considerations right now in your procurement selections? What should suppliers be aware of when trying to work with Glencore?
Our procurement strategies remain unchanged. We continue to look for suitability of products and services, with a strong focus on transparency of costs and rationality around any price adjustment mechanisms. This includes recognition of the scale of Glencore's operations and a pricing structure that reflects achievable economies, and fairly represents the costs of delivering goods and services to different sites or geographies. We also look at evidence of ongoing viability of a business.  Margins obtained by suppliers should be reasonable given the current environment, and transparent, as much as possible – reflecting factors such as manufacturing country of origin. We continue to prefer to develop long-term relationships with suppliers.