Supply Chain & Operations
Managing risk in the mining sector through specialist insurance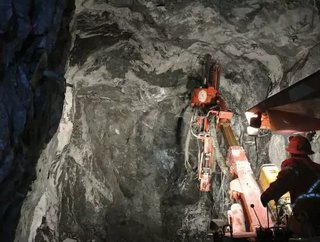 It's hardly a revelation to say that the mining industry is one in which risk is inherent. And yet, beyond the more obvious dangers that are associate...
It's hardly a revelation to say that the mining industry is one in which risk is inherent. And yet, beyond the more obvious dangers that are associated with operational practices in a mining environment, the risk landscape for operators is becoming increasingly complex. Today, miners face frontier environments, issues with social licences to operate, potential impacts of climate change policies and local governments, cost-management challenges and issues around access to infrastructure, as well as softening commodity markets.
In some respect such a list belies the true extent of any one of these issues to a mining operation but, should any one of the above impact day-to-day operations the subsequent business interruption (BI) – or worse – can have significant implications. For that reason, as well as extensive loss planning, risk assessment and management programmes and scenario testing, mining companies need to ensure that they have the right insurance to cover any loss. Instances of high loss incidents are relatively few but they are significant if they occur, making insurance that covers the entire lifecycle of a project essential.
Mining insurance is, for good reason, a specialist area of cover protecting business, property, employees, equipment and contractors from a myriad of potential risks. Typically, specialist mining insurance providers offer a broad range of services that can cover such things as property and business interruption, damage to plant and machinery – as well as innovative new technology such as drones and remote equipment – global life and accident insurance and special high-risk coverage policies.
According to specialist broker and risk management solutions provider, Marsh, rates for mining risks declined globally in 2017. In its mining market update report, Marsh outlines the impact of natural catastrophe events last year to mining – operators with mines in high-risk areas prone to earthquakes, storms and hurricanes that occurred last year, for example, are likely to face higher scrutiny from insurers throughout this year.
More generally, 2018 was predicted to see an increase in insurance capacity provided to mining operators. "Increases in business interruptions declarations will require the insurance market to accept a general growth in risk exposure for the first time in five years," said Global Mining Practice Leader, Matthew Gooda. Insurers, says the report, will also closely scrutinise areas such as impoundments and tailings facilities, cyber security liability and the rising risk of terrorism cover.
The nature of modern mining operations means that companies typically face some of the most remote and inhospitable locations in the world, making them far more susceptible to risk. That risk can extend from the sheer difficulty of operating a stretched and disparate supply chain or the distance from urban centres, and thus medical aid and so forth, through to dangers such as political instability or the risk of kidnap.
"Remote environments increase the risk of things like kidnap and ransom-related events in particular, which makes the security of employees and assets a major concern," says Samantha Holland, Partner at multinational law firm, Gowling WLG. "In terms of insurance, that risk can be mitigated to a degree through things like kidnap and ransom policies, which are now relatively well established but increasingly more comprehensive in scope than in the past."
According to Holland, a typical policy will cover "kidnap, extortion (including cyber or products extortion), hijack, wrongful detention, threat, disappearance, a hostage crisis and child abduction indemnifying the policyholder in particular for any ransom as well as the costs of transporting the ransom and securing the ransom drop team. It is also possible to recover associated financial losses including personal accident, salary cost, medical and legal fees, PR costs and counselling/rehabilitation costs. It is even possible to extend cover to, for example, tiger kidnappings (when one person is kidnapped in order to exert pressure on another to perform a criminal act) as well as business interruption losses and product recall expenses arising as a result of cyber or product extortion in particular."
Beyond cover, such an extensive policy can also cover such things as access to – and payment of the costs of – independent crisis management and response advisers and even specialist negotiators that are trained in such incidents. Holland says: "Insurers usually offer access to a global team of security advisers with the policy including, in some cases, pre-incident support and risk management comprising, amongst other things, cyber and security risk assessment and crisis management planning."
The increased use of advanced technology in mining operations has seen insurers place considerable emphasis on risks associated with cybersecurity of late. This is particularly prudent in light of increased use of network systems, particularly in remote operations, and also systems used to monitor technology, handling operations and processing facilities. A recent study by software organisation Symantec, for example, identified mining companies as the most at risk for cyber 'spear phishing' attacks. To give a practical example, in 2012 oil company Aramco was hacked by political activists with a relatively simple spear phishing attack that resulted in more than a week of network downtime at significant cost.
Other risk factors that can frequently escalate operationally and thus influence insurance policy and indeed complicate claims include supply chain distribution and growing regulatory scrutiny. The latter is most notably in relation to environmental and health and safety issues, but there is a general sense of governments, regulatory bodies and local communities paying greater attention to licences to operate for mines.
While all of the aforementioned risks can inevitably cause disruption to operations if they come to fruition, insurers offer specific business interruption policies to mining operators. These form a key component of a company's business continuity plan and are specifically designed to compensate for any financial impact caused by the interruption or interference to business that results from damage to insured property. Simply put, they exist to return the business to the financial position it would be in had the incident in question not occurred. 
Interestingly, business interruption cases can prove the most difficult settle despite their often being the largest due to difficulties in tangibly measuring 'loss'. The impact of such interruption, though, is readily apparent. For example, a whitepaper from insurance provider JLT cites an instance of one mining operator suffering business interruption and property damage to the tune of $70mn as a result of a worker not using accepted precautions when welding. Similarly, a fire in the kitchens of a Canadian gold mine in Nunavut caused operator Agnico-Eagle to shut down activities for one month and reduce annual production target from 360,000 to 310,000 ounces.
Mitigating mining risk is undoubtedly a complex and demanding operation that requires specialist services. While past incidents show that stopping those risks is near-on impossible – as is the case in any industry or sector, after all – ensuring that the correct insurance is in place is a fundamental aspect of any mining operation to not only cover equipment and personnel, but also the business itself.