Supply Chain & Operations
PureGold Mining reports fall in gold production in Q2 2022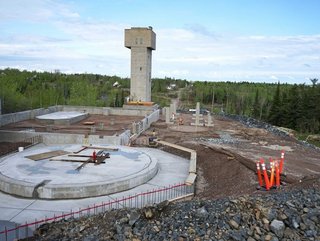 Third quarter costs & revenues are trending in the right direction on a sequential quarterly basis PureGold Mining says, in addition to safety improvements
PureGold Mining, the Canadian gold mining company that operates the PureGold Mine near Red Lake, Ontario, has reported its financial results for the second quarter of 2022, as well as an operational update and outlook for the same period.
In a statement, PureGold said that so far during the third quarter, both costs and revenues are trending in the right direction on a sequential quarterly basis, due to the groundwork laid in the first and second quarters.
As a result, the company said that it forecasts the mine to deliver positive site-level cash flow in the third quarter, achieving a previously stated objective.
It added that in the second quarter of 2022, it produced less gold than the second quarter of 2021 due in part to significant cash-preservation measures that the company introduced while negotiating the financing agreements announced in May 2022.
These measures were successful, but their implementation led to unavoidable business interruptions. The measures included:
Operating the mill for only 50% of the quarter
Reducing the workforce
Pausing main ramp development
Rationalising the mining fleet
Demobilising contractors and rental equipment
Another factor affecting second quarter production was significant turnover and workforce shortages in key areas like long-hole drilling, mobile mechanics, and technical staff, the company stated.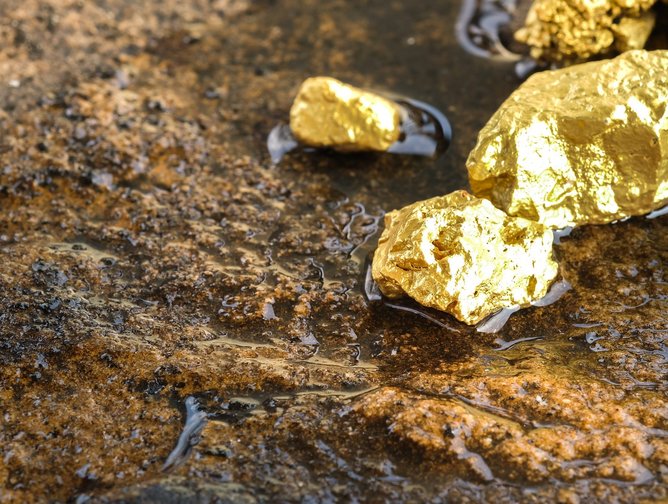 Overhauling the gold mining process
Beyond these factors, the company said that it has completed a complete overhaul of the mine planning process. Prior to this overhaul, execution diverged from planning, with grades significantly below plan. PureGold was mining small and/or low-grade stopes, incorporating significant dilution into stope designs, and was overly optimistic about planned rates and productivities.
The planning process now incorporates the latest infill drilling results, deep geological review of potential mining fronts, economic analysis beyond cut-off grade, access and blasting considerations, and mine productivities based on ventilation, equipment type, and location, among other things.
This shift is due to a team of multidisciplinary consultants led by SRK Consulting (Canada). The statement said that SRK remains on track to complete an updated Life of Mine plan and a new Pre-Feasibility Study ("PFS") in Q4 2022, based on the recently announced updated Mineral Resource Estimate ("Updated MRE").
The company added that it is working collaboratively with SRK to ensure a smooth integration beginning in 2023 of the new Life of Mine plan into the Mine's existing planning system.
Terry Smith, PureGold Chief Operating Officer, said: "Over the last six months we have advanced in four key areas to expedite our future success. We have a solid resource model we can use for long-term planning; a revamped short-term planning process to drive execution; a lower operating cost base to generate cash flow; and most importantly, an emerging culture of safety and performance.
"Mid-way through the third quarter, we are combining these elements into stronger gold production, most notably with a year-to-date record gold pour just last week. We hope to break that record again very soon, and that the SRK resource model will help light the way to grow production in our upcoming Pre-Feasibility Study."
Significant improvement for safety and mine planning
He explained that the company is expecting a significant improvement in production in the third quarter compared to either the first quarter or the second quarter of the year as the benefits of investments made in operational improvements begin to pay off.
These improvements include a relentless commitment to safety, cost rationalisation, improved integration of mine planning, geology and definition drilling leading to more reliable forecasts, improved mining execution. All of this is supported by the establishment of a high confidence drilled inventory well ahead of active production areas.
The new SRK Resource model highlights the higher grade and less structurally complex Austin and South Austin Zones as compared to McVeigh. Both Austin and South Austin will contribute approximately 65% to overall Q3 production, as compared to approximately 30% since production began.
"We expect higher overall production levels as Austin and South Austin contribute still more and McVeigh contributes less," the company stated.
On August 10, 2022, PureGold announced an Updated MRE for the PureGold Mine which included 1.65m ounces of gold at 7.4 g/t contained in 6.9m tonnes in the Indicated category and 0.37m ounces of gold at 6.3 g/t contained in 1.8m tonnes in the Inferred category at a cutoff grade of 3.38 g/t.
Notably, the Updated MRE has already been constrained by the Reasonable Prospects for Eventual Economic Extraction test using Minable Stope Optimizer shapes. Due in part to this, the Company expects that its forthcoming PFS will show a higher conversion ratio of Indicated Resource to Probable Reserves compared with the Company's previous Life of Mine plans.