Supply Chain & Operations
Mining giant Rio Tinto joins Russia exodus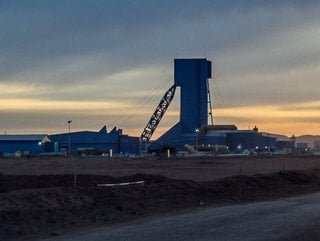 Leading miner Rio Tinto's withdrawal from Russia has major implications for its Oyu Tolgoi copper-gold project in Mongolia and Rusal group partnership
Anglo-Australian mining group Rio Tinto has joined the lengthening list of major companies to pull out of Russia following its invasion of Ukraine.
A spokesperson said: "Rio Tinto is in the process of terminating all commercial relationships it has with any Russian business."

The group's decision to end commercial dealings leaves question marks over its Oyu Tolgoi copper-gold project in Mongolia, where it buys Russian diesel, as well as its partnership with Rusal, the Russian aluminium group, in Australia, where the companies co-own the Queensland Alumina refinery.
In January, the Oyu Tolgoi Board approved the beginning of a near US$7bn-expansion of underground operations, unlocking the most valuable part of the mine, with sustainable underground production expected in the first half of 2023.
Oyu Tolgoi is jointly owned by the government of Mongolia, which has 34% ownership, and Turquoise Hill Resources, which owns 66%. Rio Tinto owns 50.8% of Turquoise Hill Resources and manages the operation on behalf of the owners.
Russia's abundant supplies of minerals, such as nickel, could have knock-on effects in other areas, such as electric vehicles. Rio Tinto is supporting the development of a battery ecosystem in Europe with an investment in Inobat Auto, a European-based battery technology and manufacturing company.
Rio Tinto is keen to avoid controversy after a damaging report last month found bullying, sexual harassment, racism and other forms of discrimination systemic across its worksites, with almost half of worker experiencing bullying (click here).
The report, which outlines 26 detailed recommendations, will inform work being carried out to improve how the company prevents and responds to discrimination and unacceptable workplace behaviour. Rio Tinto said it will implement all recommendations.
Other multinational countries in retreat from Russia include InterContinental Hotels Group, GlaxoSmithKline, Mondelez International and Walt Disney.