Supply Chain & Operations
Mining Profile: Mike Henry, CEO, BHP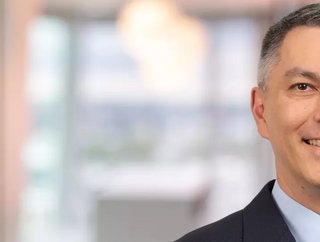 Mike Henry joined BHP in 2003 holding senior leadership roles spanning operational, commercial and technical before being appointed CEO in January 2020
Mike Henry has over 30 years' experience in the resources industry, working across the globe in Australia, Asia, North America, and Europe; he joined BHP in 2003. A member of the executive leadership team since 2011, Henry has held roles spanning operational, commercial, and technical.
Mike Henry
Mike Henry graduated from the University of British Colombia with a Bachelor of Science degree in Chemistry. He began his career in the resources industry working for Japanese tech giant Mitsubishi. Henry's first contact with BHP came in Australia in 1999 when he helped set up the company's coal joint venture, the BHP Mitsubishi Alliance (BMA). By 2001, Henry had risen to Vice President of Business Development for the BMA before joining BHP's energy coal business full time.
BHP
During his time at BHP prior roles have included President HSE, Marketing & Technology 2013-14 and President of the company's coal business from 2015-16. Prior to succeeding Andrew McKenzie as CEO in January 2020, Henry served as President for Operations, Minerals Australia focusing on iron ore, copper, coal and nickel. Henry led 40,000 people across six assets, with revenues of $29bn, EBITDA of $16bn and a capital spend of $3bn

Under Henry's leadership, BHP's Minerals Australia business reduced the frequency of high potential injuries by 60% and, for the first time, became the world's lowest-cost major iron ore producer.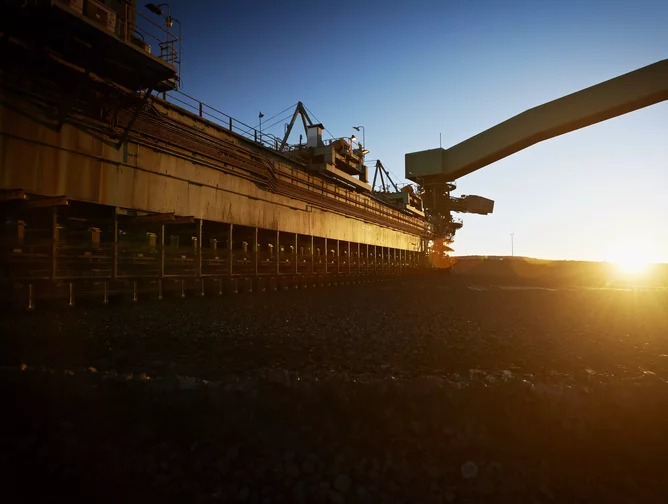 Operational Excellence
Mike Henry's exposure to the company's global marketing efforts between 2010 and 2015 saw him earmarked for the top job at BHP, developing crucial relationships with the mining giant's customers in China and Japan.
"His operational experience, his commercial experience, his strategic skill, his global experience … that makes him a great candidate to be the next CEO of BHP," said outgoing CEO Andrew MacKenzie of Henry's appointment to the role last year.
Inclusion & Diversity
Growing up in a biracial family with a mother of Japanese heritage who worked as a nurse in emergency services, Henry witnessed and experienced both ends of the inclusion spectrum.
"[Inclusion & Diversity] is quite personal for me.. I am absolutely convinced that having an inclusive culture and diverse workforce is mission critical for BHP," he says. "Inclusive, diverse teams perform better – because they promote safety, productivity and wellbeing. Getting this right will be a serious competitive advantage for BHP. It will help us secure and motivate the best people, we'll be more creative, and we'll make better decisions."
Henry spent the first half of his career in an environment where he was not from the mainstream, but where people went the extra mile to ensure he felt wholly included. "Without exception, it's been in high-inclusion environments that I've thrived," he recalls. "Where I've felt most fulfilled as a person. When I've been most committed and motivated, and where I've made my most significant contribution. On the rare occasion when I've been in an environment I experienced as less inclusive, I haven't been at my best – a lost opportunity for both me and those around me. I have two adult daughters and my aspiration for them is that they are able to realise their dreams and potential, unconstrained by gender, or race. I need to demonstrate the values and leadership that reflect where I've come from and the world that I hope for and believe is possible."
Having lead teams globally, across cultures and disciplines, Henry's experience has been that the teams that have unlocked exceptional outcomes have been those that are highly inclusive. "There's been an excitement and enthusiasm in those teams that sees people challenge themselves, reach higher, and be more creative," he notes.
"Those teams are the ones that everyone wants to be part of, and the ones that truly innovate and push the organisation to new frontiers. Being part of those teams and leading them has been one of the most fulfilling aspects of my career. I am passionate about seeing people stretch themselves, learn that they're capable of more than they perhaps thought and experience the joy of realising great outcomes."
What does the future hold? "BHP is a company that is steeped in history," said Henry on his appointment last year. "The one constant for the whole of BHP's 153-year history had been great people. If you've got the right people you can do amazing things."