Supply Chain & Operations
Pan American Silver resumes operations suspended by COVID-19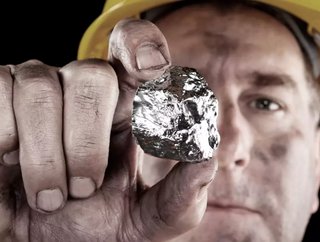 Vancouver, Canada-based Pan American Silver Corp has resumed a number of mining operations suspended by COVID-19...
Pan American Silver's operations in Mexico, at Dolores and La Colorada mines, have resumed, following earlier resumptions at Shahuindo, La Arena, San Vicente and Manantial Espejo. Operations at the firm's Peruvian, Mexican, Argentine and Bolivian mines were suspended in March 2020, with regulatory authorisation to resume its Peruvian operations pending.
"We are proceeding with a careful approach to restarting operations, as we work towards restoring full production levels at our operations while protecting the health and safety of our people," said Michael Steinmann, President and Chief Executive Officer of Pan American in a press release. "The COVID-19 pandemic continues to cause hardship in many of the communities near our operations. We are expanding the humanitarian assistance we have been providing from donations of food and medical supplies to include assistance in sanitation efforts and facilitating access to education." 
The company said that it had introduced detailed protocols to protect the health and safety of workers, including sanitary measures, health screenings for those returning to work and medical personnel on-site to monitor the situation. Pan American Silver also said it would return the workforce gradually to facilitate social distancing.
It's not the only mining firm beginning to reopen operations, with some seizing the opportunity for digital transformation projects. Innovation Hub Axora launched a Smart Mining resource centre intended to help mining companies rebound from the pandemic.
Dr. Nick Mayhew, Chief Commercial Officer for Axora said in a press release: "The downtime caused by Covid-19 offers mining companies a unique opportunity to improve their digital solutions, accelerate their digital transformation roadmaps and enable 'Smart Mining'. The companies that use this moment to push themselves to make their mines smarter are the ones which will recover the quickest and thrive in the future."