Supply Chain & Operations
People Moves: Terence Goodlace named Chair at Kumba Iron Ore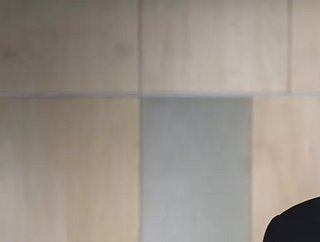 Anglo American's Kumba Iron Ore has appointed Terence Goodlace as Chairman, succeeding the retiring Dr Mandla Gantsho
Kumba Iron Ore has announced the appointment of Terence Goodlace as Chairman of the Kumba Board of Directors. Goodlace has considerable mining experience and has served on the Board for the last four years as an independent non-executive director. He succeeds Dr Mandla Gantsho who retired following the Company's Annual General Meeting last month
Themba Mkhwanazi, CEO, Kumba Iron Ore:
Kumba CEO, Themba Mkhwanazi, commented: "On behalf of the Board and management team, we congratulate Terence on his appointment as Chairman of the Board. Terence has exceptional mining, corporate governance, and commercial experience. As a a  widely respected leader in the South African mining industry, his demonstrable commitment to health, safety, operational excellence and innovation adds to the quality of our board discussions. The Board and management team look forward to his leadership as Chairman and drawing further on his knowledge and insights".
Goodlace was appointed to the Board in March 2017 and has served as the Lead Independent Director.  He also serves as Chairman of the Strategy and Investment Committee and as a member of the Social, Ethics and Transformation Committee, Human Resources and Remuneration Committee, Audit Committee and the Nominations and Governance Committee. He has stepped down as a member of the Audit Committee and as Lead Independent Director with effect from 23 June 2021.
Terence Goodlace, Chairman, Kumba Iron Ore
Goodlace's mining career commenced in 1977 and has spanned more than 40 years. He spent the majority of his career at Gengold (merged with Gold Fields South Africa to become Gold Fields Limited in 1998) where he progressed through the ranks to become the Chief Operating Officer in 2008. He was appointed as Chief Executive Officer of Metorex Limited in 2009. In 2012, he joined Impala Platinum Limited as Chief Executive Officer where he served on the Impala Platinum Limited board of directors for more than six years, two of which were as an independent non-executive director. Goodlace has extensive experience in leading underground and open-pit mining operations in Africa, South America and Australia.
Terence currently serves as an independent non-executive director on the boards of Gold Fields Limited, AfriTin Mining Limited and is the chairman of Southern Palladium Limited.
Goodlace commented: "I am delighted to be appointed as Chairman of Kumba as the Company continues its focus on unlocking its full potential. As Africa's largest iron ore producer, Kumba is uniquely positioned to continue producing premium products for its global customers while delivering sustainable value for all its stakeholders. I look forward to continuing to work with the Board and the management team, led by Themba, as we work on further advancing Kumba's strategic and operational objectives."