Supply Chain & Operations
Police seal coal mining area in Indonesia over dispute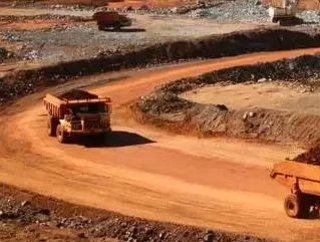 Police in Jambi close mining locations due to civil and criminal disputes reported by PT Pelabuhan Universal Sumatra against PT Kurina Alam Investama...
Indonesian police have sealed a coal mining area in Hajran village in Batang Hari regency, Jambi, Indonesia, over a dispute between coal miner PT Kurnia Alam Investama (KAI) and mining service company PT Pelabuhan Universal Sumatra (PUS).
According to a report by The Jakarta Post, Jambi Police general crimes investigator Adjutant Commander Amin Nasution says that the police have closed a number of mining locations in the area due to civil and criminal disputes reported by PUS against KAI
"PT PUS alleges that PT KAI unilaterally terminated its contract, among other criminal allegations," Amin says, adding that police are currently in the process of investigating the case.
According to PUS executive manager Yusuf Badri, in 2018, the company signed a 10-year contract with PT Universal Support and PT Bumi Bara Makmur Mandiri and its affiliate KAI, which served as the holder of mining licenses.
Yusuf explains that his company had acquired 50 hectares of land for mining in February 2020, in accordance with the work plan and budget document approved by the Jambi Energy and Mineral Resources Agency. The agreement states that KAI will carry out mining activities, with Universal Support working as the contractor on the land.
"PT Universal Support has built the infrastructure and has now entered the production stage. However, after two years, PT Bumi Bara Makmur Mandiri and PT KAI have ended the contract without any clear reason. Many workers have lost their jobs because of this situation," he says.
PUS has also reported KAI for its alleged failure to meet the legal obligations for work in two other locations, the report adds.
It also quotes KAI head of engineering Tonni Budihartono as saying that the 50 hectares of land under PUS were not mentioned in the work plan.
"The mining area that we are working on is based on the revised version [of the work plan]," Tonni states.