Supply Chain & Operations
£555m Queensland coal mine receives construction approval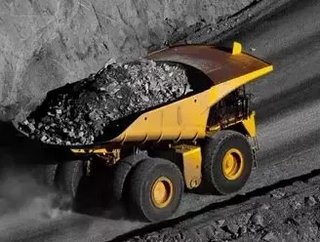 Olive Downs coal mine in central Queensland, Australia expected to begin operations in 2021...
Final approvals for the £554.9 million Olive Downs coal mine in central Queensland, Australia have been granted, signalling the start of construction for the mine, government figures say.
In a statement, Queensland Premier Annastacia Palaszczuk says that Pembroke Resources' Olive Downs Coking Coal Project has been granted the necessary mining leases – the last of the major approvals required for the project to start building the mine. Olive Downs will create over 1,000 new jobs in the region as the project is developed to produce up to a forecast 15Mtpa of saleable coal over its 79-year mine life. 
"This means that construction activities can now start, and the company can start hiring the 500 people needed to build the mine," said Palaszczuk. "My Government is delivering our plan for Queensland's economic recovery, and the resources sector will continue to be an important part of that plan. The resources industry has a long future in Queensland, whether it's metallurgical coal from the Bowen Basin, bauxite from Weipa or rare earth minerals from the North West Minerals Province. This project takes resources investment in Queensland over the past five years to £11.6 billion, creating 8,000 jobs."
Mine Minister Dr Anthony Lynham states that construction work at Olive Downs can begin immediately, with core construction activities at the mine site – which is 40km south-east of Moranbah – expected to begin in 2021. Mining will start as soon as construction is complete, he adds. Coal will be transported by rail to the Dalrymple Bay Coal Terminal for export to key international markets such as Japan, China, India and South Korea.
The project is expected to contribute an estimated £4.44 billion to the local economy and more than £5.55 billion to Queensland's economy during its lifespan. Member for Mackay Julieanne Gilbert said the granting of final approvals meant Pembroke could begin delivering more jobs for the Mackay region.
"Olive Downs can now proceed to deliver up to 500 construction jobs building the mine and its associated infrastructure including rail and transmission lines, water pipelines and access roads," Gilbert says. "When at its peak production, and over its 79-year life, the mine will go on to employ up to 1,000 workers in the local region, including in and around Moranbah and Dysart."
Traditional industries play a key role in the Palaszczuk Governments' £4.44 billion plan to project jobs and businesses in Queensland, said Treasurer Cameron Dick.
"Right through the pandemic we have seen that Queensland's traditional industries like resources and agriculture have held up well. The resource industry is central to Queensland's economic future, so right across the state it plays an important part in our plan for economic recovery. Our strong health response and our strong borders have positioned us well for economic recovery," he said.
Recognised as a Tier One steelmaking coal project due to its 838 million tonne joint ore reserves committee (JORC) resource and 514 million tonnes of open cut JORC reserves, the Olive Downs project is forecast to produce 15 million tonnes of saleable coal a year, across its 79-year mine life.
Barry Tudor, Pembroke chairman and chief executive officer, says that the mining lease approvals were the final approval hurdle to commence the first stage of the project.
"We are extremely pleased to have been granted the mining leases, having consulted extensively with the local community over the past four years," he says. "In addition to our commitment to the environment, we have focused on creating local jobs and proactively engaged with all stakeholders, including establishing a strong relationship with Barada Barna, the traditional owners of the land, with whom we have an Indigenous Land Use Agreement and Cultural Heritage Management Plan in place. 
"Olive Downs has already assembled the key elements required to commence construction following the grant of the mining leases, including securing access to power, water, rail and port, even as finance and offtake partners are finalised. Pembroke is committed to providing workers with an opportunity to live in towns near the mine including Moranbah and Dysart and is building sustainable futures for people in the communities in which Olive Downs operates."