Supply Chain & Operations
Pressure Mounting for Mick Davis to Find New Mining Deals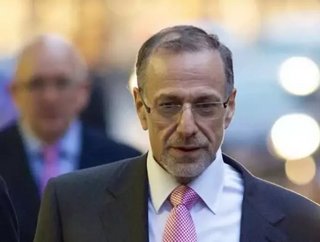 X2 Resources CEO Mick Davisis struggling to find new mining deals despite raising more than $5.6 billion in capital earlier this month.Davis, who built...
X2 Resources CEO Mick Davis is struggling to find new mining deals despite raising more than $5.6 billion in capital earlier this month.
Davis, who built Xstrata into one of the most successful companies of the last mining boom, is actively seeking opportunities in the mining industry for acquisition, including a list of potential assets held by Rio Tinto, BHP Billiton and Anglo American. There's only one problem: no one is selling.
"Mick's team has been looking at so many assets closely. But nobody wanted to sell to them. Vale didn't want to sell, Rio didn't want to sell, BHP didn't want to sell," said an industry source close to Davis.
With an empty portfolio and cash in hand, some sources expressed concern that some investors' patience with Davis may run thin.
A banking source said: "Not all those investors are stuck on mining. So they say: if we can't spend on this, we'll go buy a bank or a supermarket."
"I think Mick is feeling the pressure to do something, but the sector is as cheap as it gets."
Under pressure to build a new mining empire, Davis is reportedly eyeing BHP Billiton's myriad of mines and projects. Davis knows the assets well - they used to belong to Billiton, where Davis used to be chief financial officer before its 2001 merger with BHP.  Another possibility could be BHP's new venture, South32.
"Maybe it's a bit of a stretch but that could still work. Mick is quite clever is terms of structuring innovative deals," said Investec fund manager and former Xstrata executive Hanré Rossouw, a shareholder in BHP Billiton.
Another option for Davis could be acquiring other companies from public stock markets. However, the environment for mining companies has become increasingly precarious.
"We continue to carefully review a number of opportunities in the sector in detail," Davis said in a statement. "The long-term nature of our strategy provides us with the flexibility to target those opportunities where we see the greatest potential for value creation."
Since launching X2 Resources a little over a year ago, Davis has made it clear he wants to repeat Xstrata's success.  The former CEO helped transform Xstrata from a small fry $500 million company into a $50 billion juggernaut.
"Mick will want to prove that he can buy assets cheap and turn them around," said another banking source, who has dealt with Davis over the years. "You get these jobs at the top because you're a street fighter."